Glory: A Party Dance Band with a Feminine Twist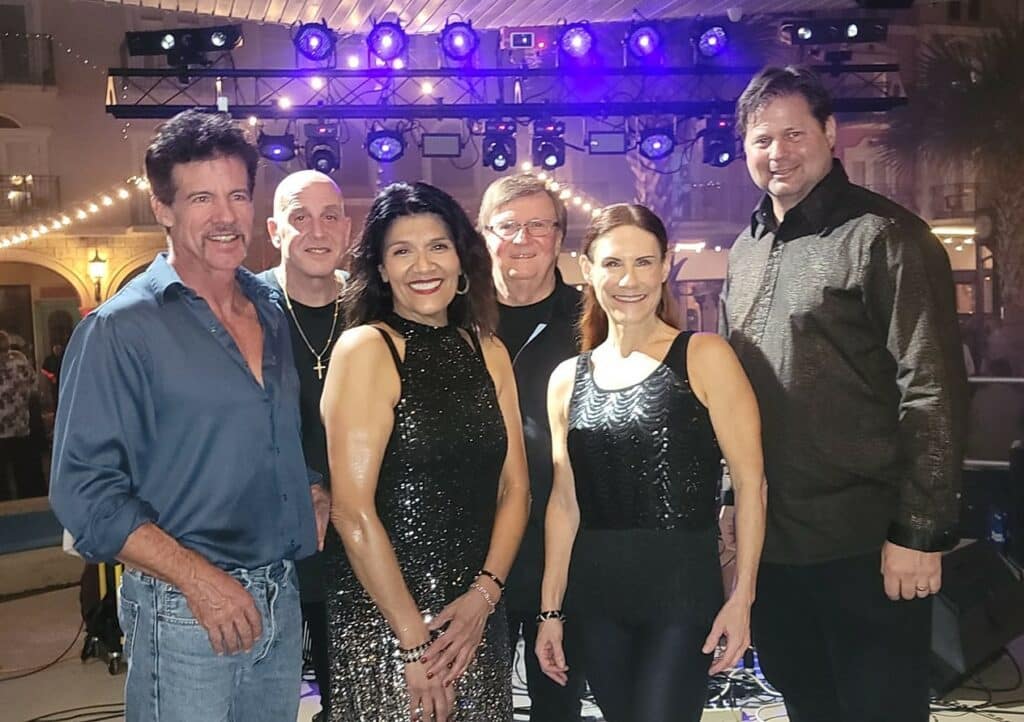 Hi Lisa. So nice to meet you. Getting started, tell us what part of First Coast do you reside in now and how long have you lived there.
I relocated to Jacksonville, Florida from the dreaded California in May 2021. Glory began in California in 2018 and was successfully growing, but like many bands, was shut down indefinitely from performing because of California's ongoing restrictions. I was determined to restart the band in Jacksonville. I was fortunate that my vocal partner in the band, Maggie Velasquez, also relocated at the same time, and we were able to keep our unique, signature vocal blend.
When did you know you had an interest in music
I was interested in singing as a child but did not have the opportunity to pursue it until I was an independent adult. About 15 years ago, I auditioned for a well-respected classical/opera music teacher, Carl Franzen of the Franzen Opera Studio, and he accepted me as a student. I have been training with him ever since! We currently do our lessons via Facetime.
Did you start with any specific instrument and migrate to other instruments?
I spent five years performing classical songs in concerts and participating in musical theater productions in several cities in the San Francisco Bay Area. I chose to leave this world and start singing with live bands because I wanted to focus only on vocals rather than the acting and dancing that is predominant in musical theater. I met my Glory co-singer, Maggie Velasquez, in musical theater and I took her with me into most of the live bands I joined. I am a soprano and she is an alto and our voices blend together very well.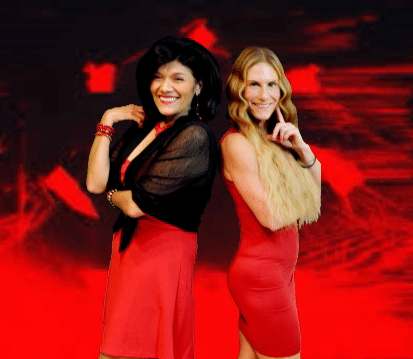 Are you currently in a band (or bands)?
For the first few years of band singing, I sang with two 80s bands and a few classic rock bands. I realized most bands focus primarily on male material, and I was only utilizing the lower register of my vocal range. I also discovered I enjoyed the business and marketing side of bands and decided to begin my own project. I spent much time researching other bands to come up with a niche or unique brand that would set my band apart from others. This is why I chose 100% female material ("100% girl music" is our tag line). There were just no bands I could find that were doing this, except for tribute bands that focused on only one band. I thought about how women enjoyed music and knew from experience with other bands that women love to dance and sing. So, I founded Glory, a female artist tribute band that performs fun, familiar songs that are danceable. Because of our theater background, Maggie and I bring the songs to life using our acting and humor skills. Even people who don't want to dance are entertained by Glory!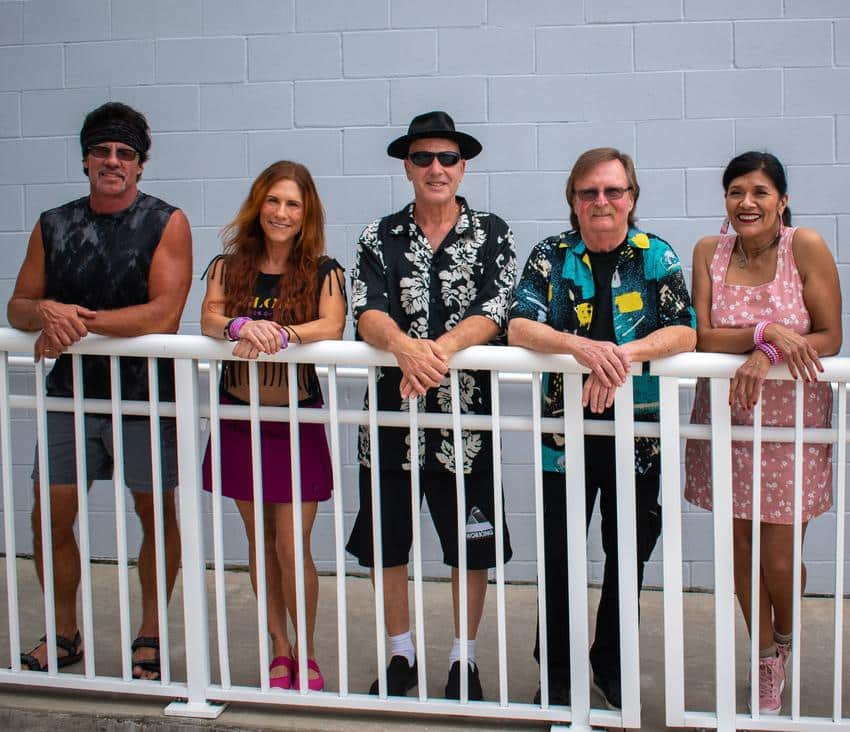 Who is your favorite musician or what musician influenced you the most?
In Glory, we try to cover a song or two by as many iconic female artists as we can. We span many decades and genres to accomplish this and in a Glory performance you'll hear a great variety of girl gems – Supremes, Stevie Nicks, Donna Summer, Amy Winehouse, Shania Twain, Gretchen Wilson, Mary J. Blige, Gloria Estefan, Rihanna, Taylor Swift and even Lizzo as our most current artist!
Are there any specific memories or highlights of your career that you would like to tell us about?
The best part of my vocal career has been the appreciation and joy Glory brings to so many people! Because of the female focus, we tend to play a lot of songs that most other bands do not play, and it is an absolute pleasure to see the response to these songs from both men and women! Many times, people at a performance will not even realize it is all female material! They are just happy hearing beloved songs they have not heard in a great while. We still get asked to play Free Bird at the end of the night and have to explain the band concept!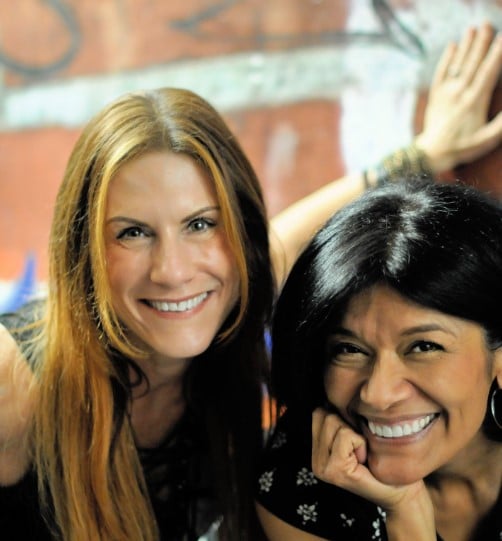 What area bands or musicians are at the top of your list to go out to hear?
I am inspired by all kinds of different bands and types of music! One of my local favorites is the Curt Towne Band!
Do you have a favorite venue that you enjoy playing locally?
Every venue brings a different type of energy! We love the upbeat vibe of Ragtime in Atlantic Beach, and the family-friendly, appreciative atmosphere of the European Village in Palm Coast where we just performed on New Year's Eve. Gusto Italian Restaurant in Jacksonville Beach gives us the opportunity to provide an upscale dinner-dance experience to their loyal customers. We enjoy spreading our special kind of nostalgic energy wherever we play!
Do you have any gigs coming up to tell our readers about?
We have several dates in 2023 at a wide variety of venues! Readers can check https://www.glorytributes.com/performances to see our performance schedule.
What is the best way for musicians to network?
The best way I have found to network is to support other bands. We try to see other bands perform on a regular basis. It's inspiring and fun! Glory is also part of Austin Entertainment Management, an organization focused on promoting, educating and collaborating with many local bands.
Are there any local venue owners/managers that you would like to rave about?
I believe all the venue owners work hard and do their best in a very tough and competitive environment. A special shout out to the owner of Gusto Jax Beach, Tonino Di Bella. He is the only business owner who actually interviewed me as an individual before booking the band and was very clear regarding his expectations and ideas. Before he booked us, he came out to see us perform at Ragtime and took video which he showed to his regular customers. I appreciate his thoughtful, wise actions, and it has made for a mutually beneficial and gratifying business relationship.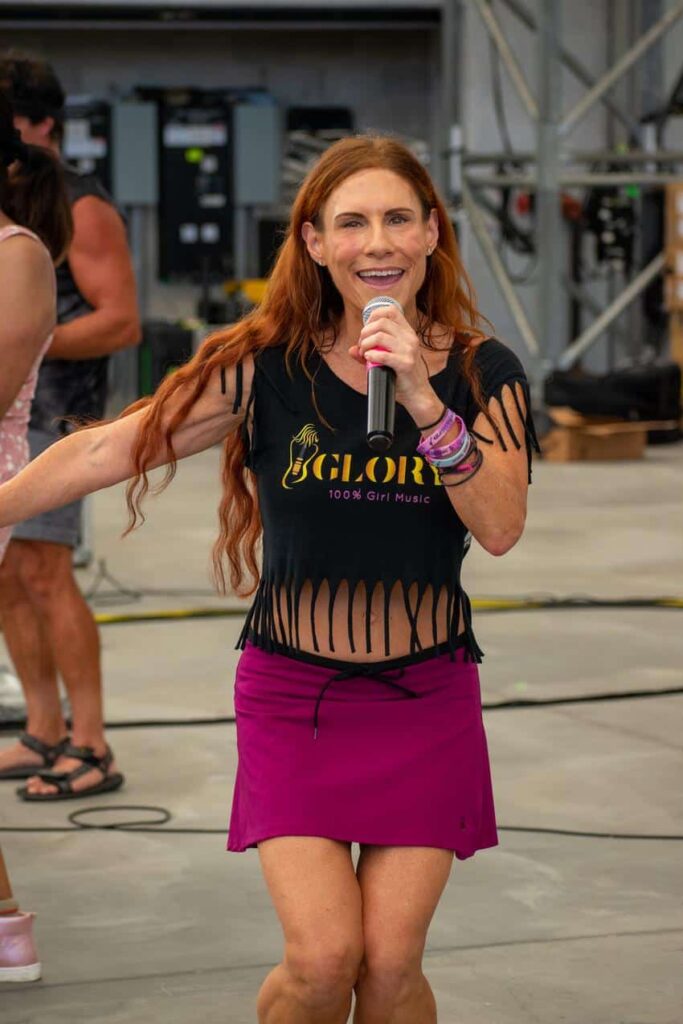 If you had a question you would like to ask another musician what would it be?
This is a tough question because I really do consider myself a professional vocalist rather than a musician. I am so appreciative and admiring of musicians and the skills they bring to their projects.
What's the best thing for you about living on the First Coast?
It's funny how you can be born someplace else and assume that is the right place for you to stay and live. When I relocated here, I felt in my heart that I was in the place I belonged. The prevalent value system of the people here is compatible with my own, and I love the patriotic pride! I love the weather, the Georgia pines blending with palm trees, being surrounded by water in so many places, and how friendly and kind everyone is! I feel more like a Floridian than I ever did a Californian!
Is there anything else that you want to tell everyone?
I want to give a special shout-out to the 'men of Glory' – our musicians whose dedication and professionalism make us sound awesome and give us the foundation to entertain: Mitch Biskup on bass, Pete Boglino on drums, Steve Nesbit on guitar, and Keith Hall on keyboards. Each of these men were open minded to the concept of 'all girl music' and are so wonderfully supportive!! We are very lucky to have found them! Optional 1 I often get asked why I started Glory and the primary reason is I wanted a unique band that would be marketable to venues, and uplifting and entertaining to audiences. It really wasn't intended to be a 'feminist' thing, but it does seem to bring women together in a wonderful, joyous way 🙂