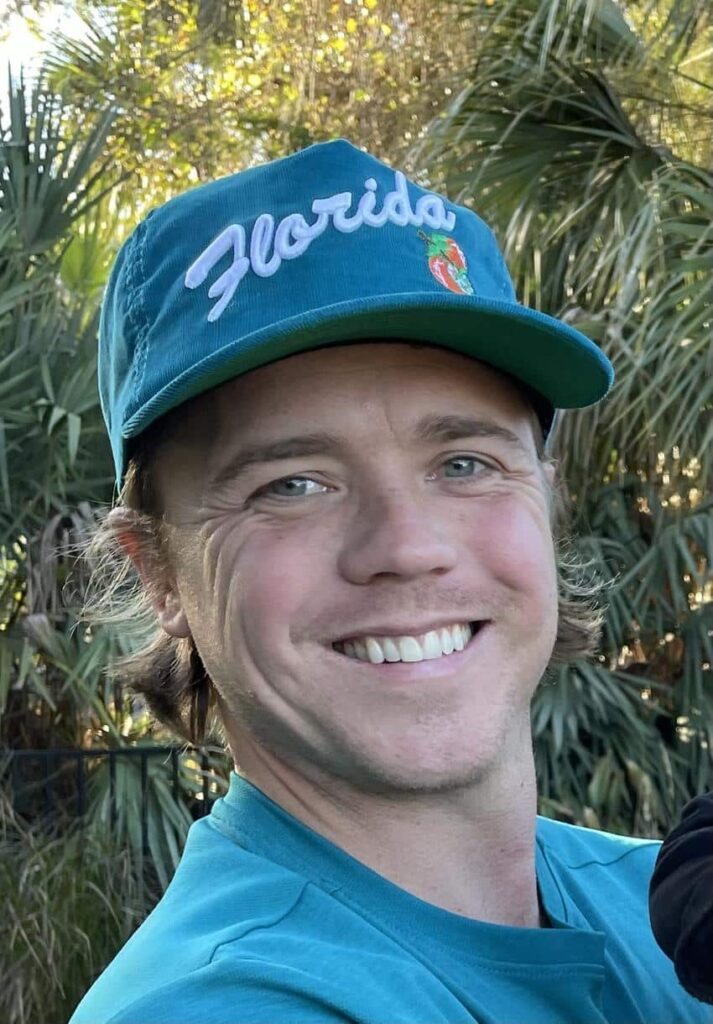 Hi Clay. Thanks for sharing your story. To get started, tell us in what part of the First Coast do you reside now and how long have you lived there.
I live in Jacksonville, right over the Atlantic bridge but close enough for me to call it beachside. I've been here for over a decade now.
How long have you been doing your craft or trade?
About 10 years now
What brings out your creativity?
Curiosity, exploring new methods and trying to learn a new process.
What does your work aim to say? Are you trying to bring a smile to someone's face or add to someone's home decor?
Most of my work over the past few years has been painting portraits of people's pets. It's not exactly what I set out to do, or thought I would be doing on a regular basis but I can say that it has brought a lot of joy to some people and that always feels good. I've also helped on some community-based mural projects, and the aim here is to inspire the youth. So I'd have to say all of the above?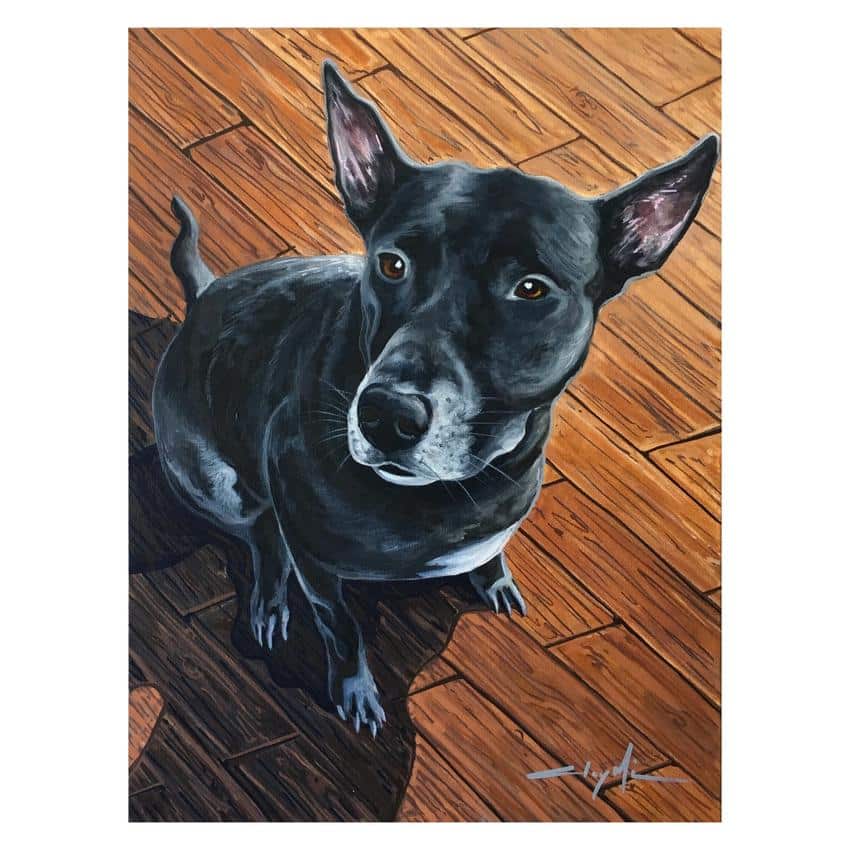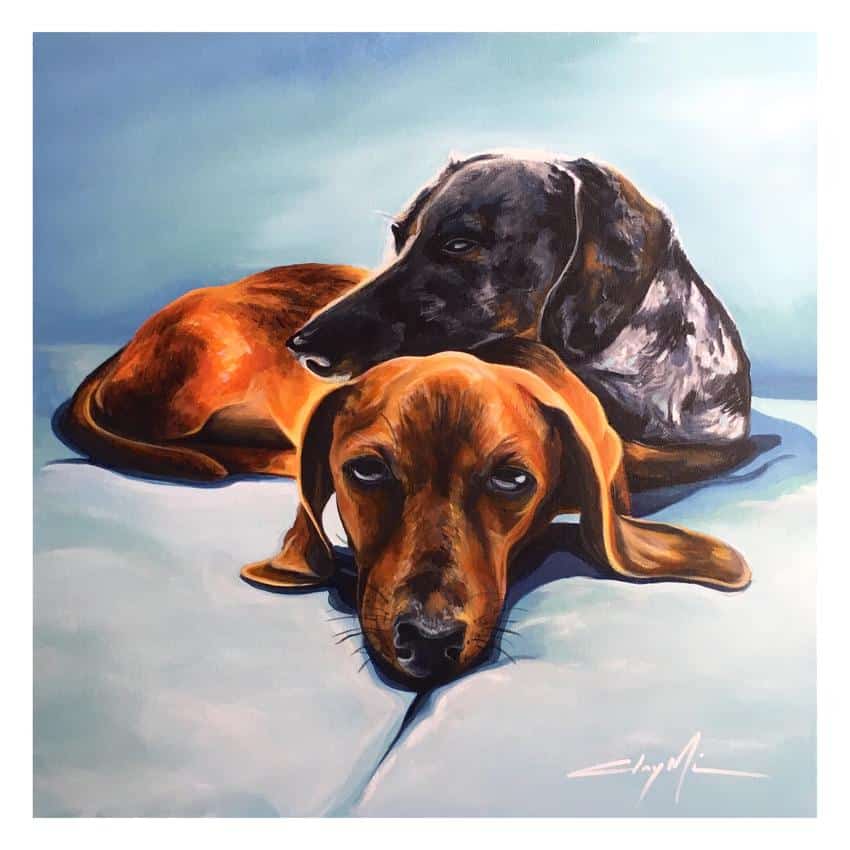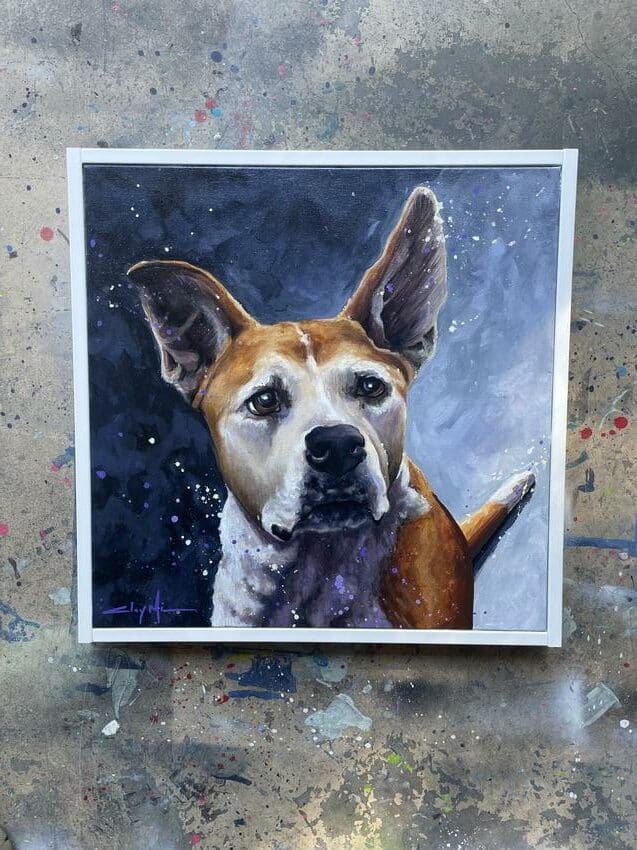 Are there any spaces or designers that have influenced you?
I am inspired by architecture, music and fashion. Creating something from nothing isn't easy. Anyone who dedicates their time to putting something creative out into the world is an inspiration to me. inspiration is always around the next corner for me.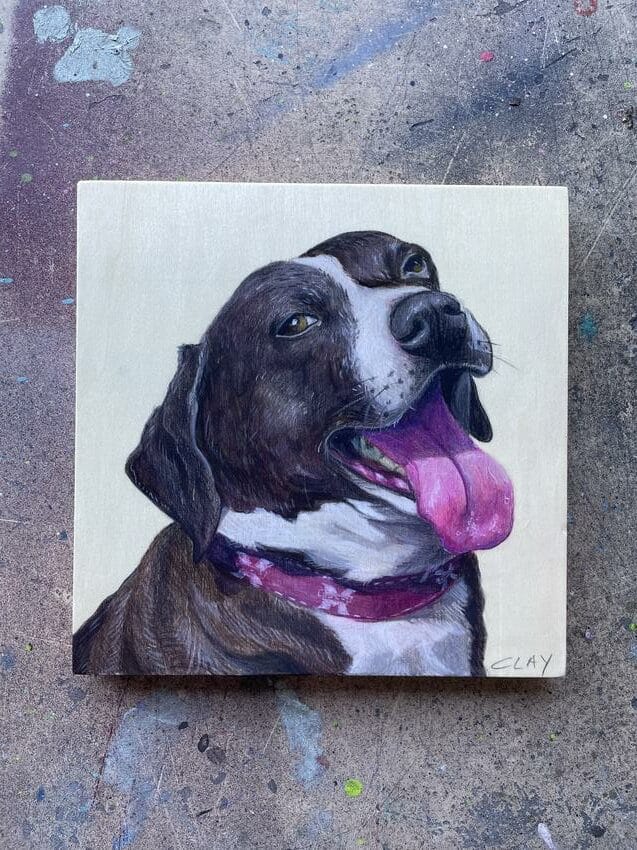 What is your favorite artistic accomplishment?
I have a large body of commissioned art pieces. For someone to put their trust in me to bring a vision of their own to life and create a piece of artwork that may hang on the walls in their home for some time to come really gives me a sense of accomplishment.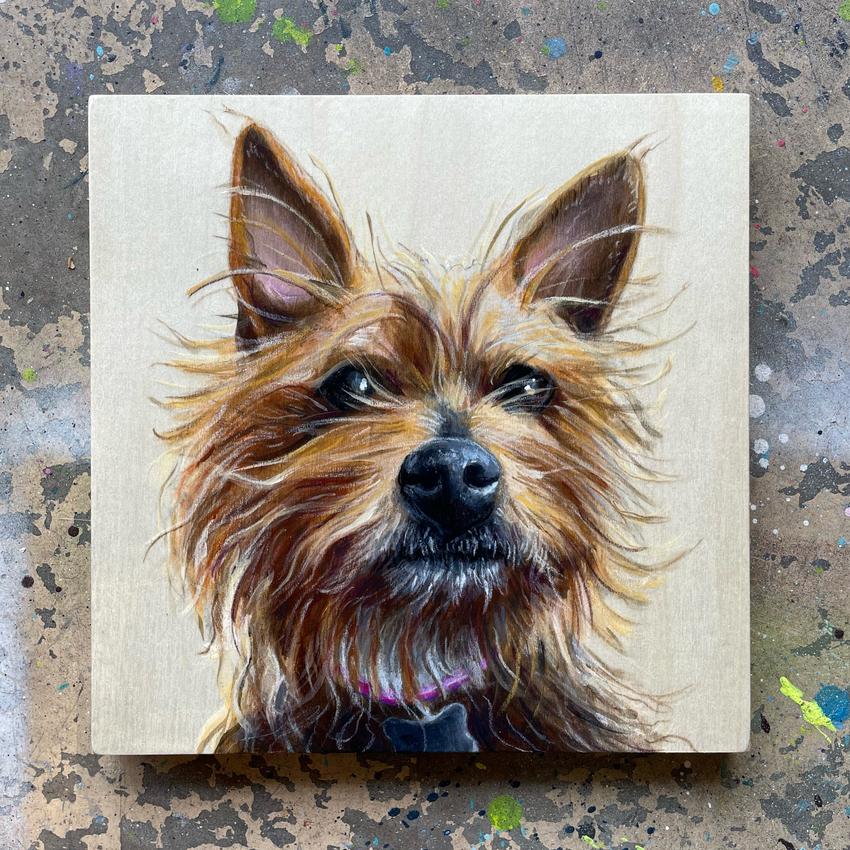 Do you have a specific piece you would love to talk about or promote?
I have been painting local walls, surfboards and dog portraits for a while now. The surfboards are in my garage but the K9 portraits are hanging proudly in the homes of their owners. If anything I would love to promote my Instagram @ClayMisnerArt so people can take a look at my work for themselves. Dog portraits make a great gift for yourself or a loved one. I really enjoy being able to capture your best friend's personality and make it jump off the canvas. It's an honor to be trusted with something like that.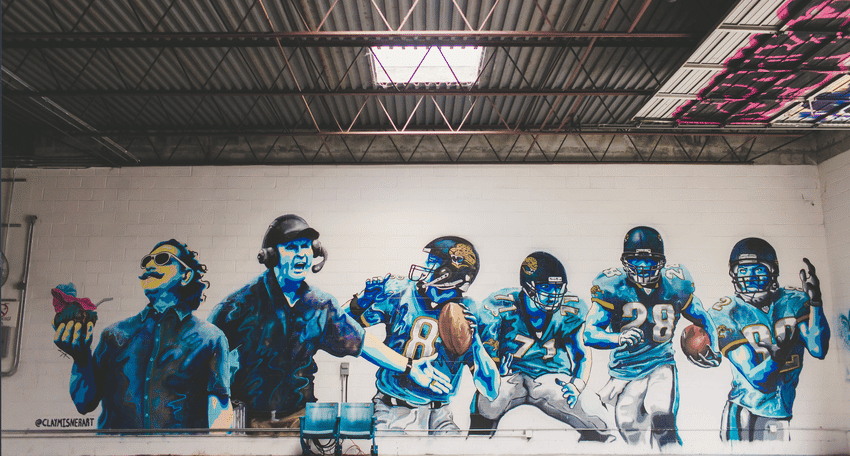 What is the best way for artists to network?
Networking with local artists is important. Get involved with community projects, be kind, reach out to other artists that you are interested in, be willing to learn and grow as an individual, as well as help when you're asked. Never burn any bridges! you never know when a connection will help out in there future.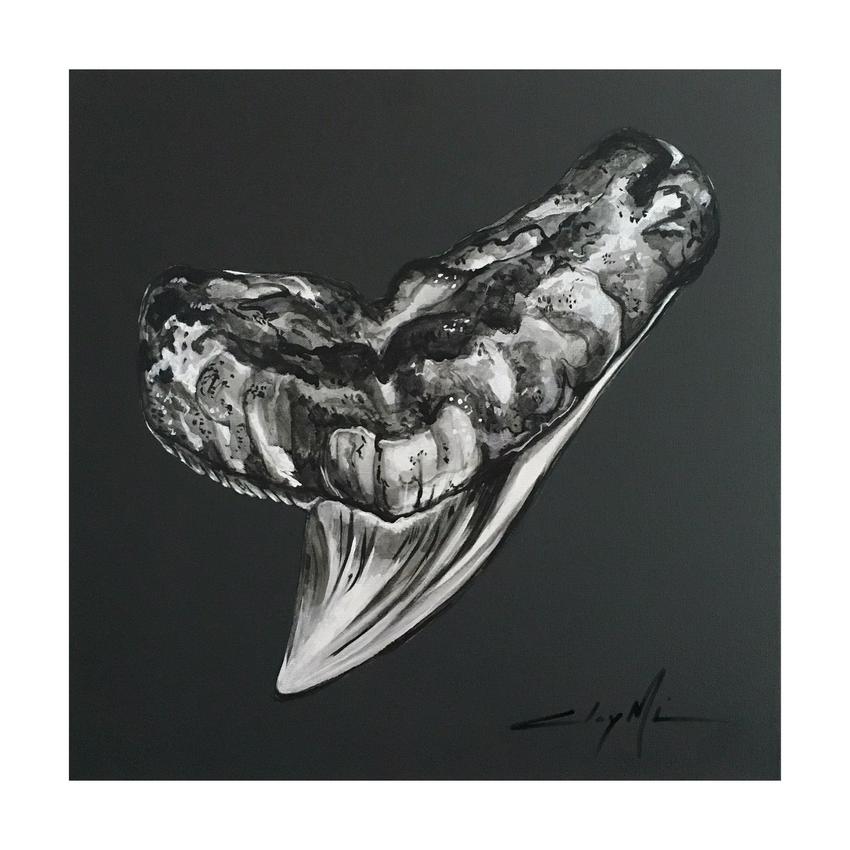 If you had a question you would like to ask another artist what would it be?
Could I visit your studio and watch your process? Learning from watching is way more informative than any question you could ask. A person's studio also can tell you a lot about them.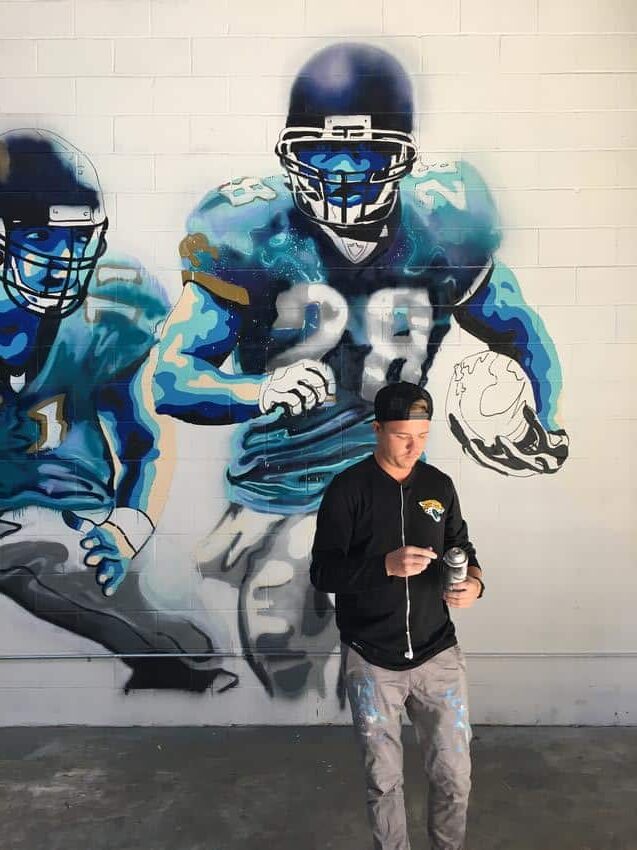 What's the best thing for you about living on the First Coast?
The people!
How can we see your work?
@ClayMisnerArt
www. ClayMisnerArt.com
Feel free to reach out!
Is there anything else that you want to tell everyone?
Duuuuvalll Go Jags!!!
About the Author
Latest Posts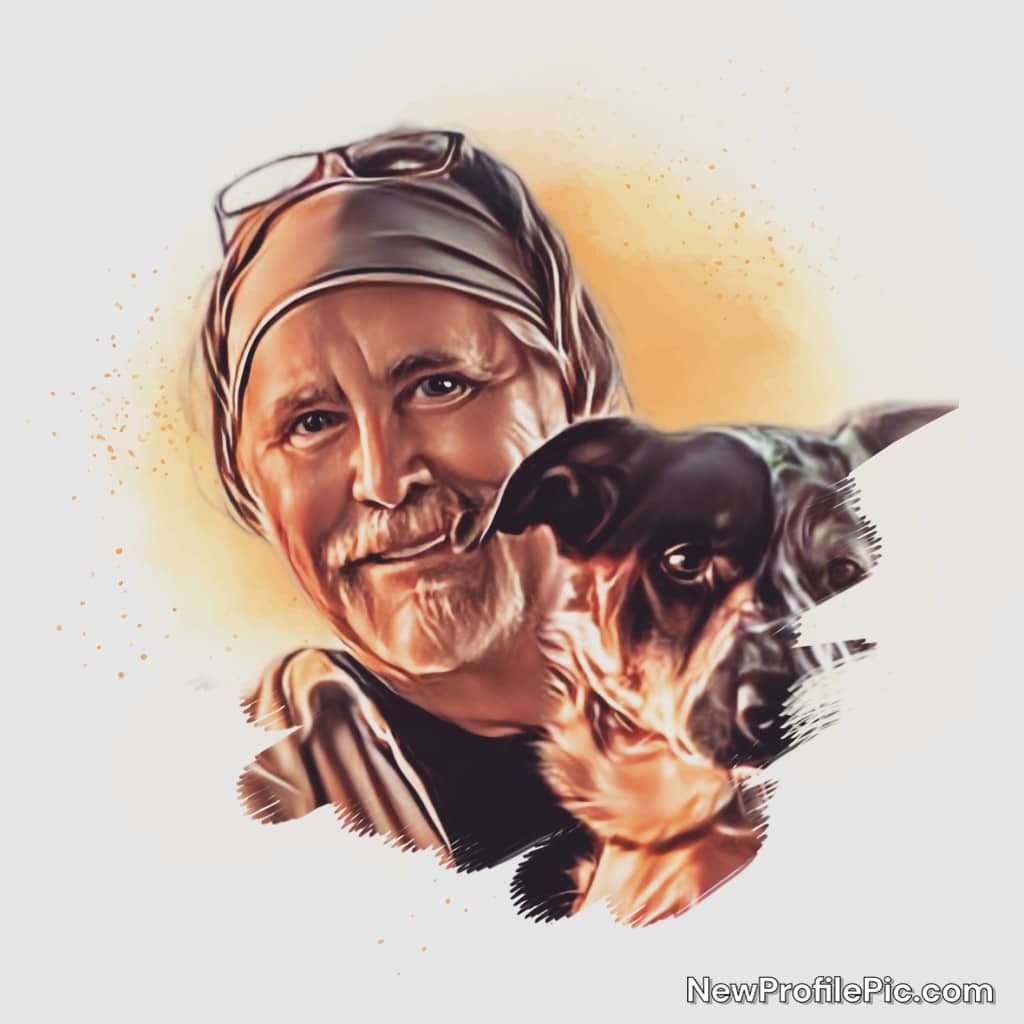 Glenn is the founder and publisher of First Coast Life. He is also a wonderful storyteller. Born on the 4th of July, he spends his spare time taking his camera and exploring everything beautiful this region offers with his rescue dog Callie by his side. He loves meeting new people and capturing the many beautiful moments and amazing local stories that showcase the true spirit of the area.