Reading Time:
2
minutes
MEMORIES AT THE BEACH
You can have your snow! Nope, don't want it! You can have your impassable streets, snowplows, heavy coats and boots and your hibernating freezing weather. I'll take the palm trees, the palmettos, the sandpipers, sea gulls, sand in my toes and peaceful walks on the beach.
As a local water baby, a beach girl, I married a guy from the Mid-West. Initially we moved north and tolerated five years of brutal Chicago winters. The first few months, I experienced three rude awakenings of plowing into the rear end of vehicles on snow covered streets. My insurance company increased my rates exorbitantly, forcing me to shop for insurance elsewhere. "Okay, I got your message. You don't want my business!" Rule # 1 of driving in snow – allow lots of room for braking.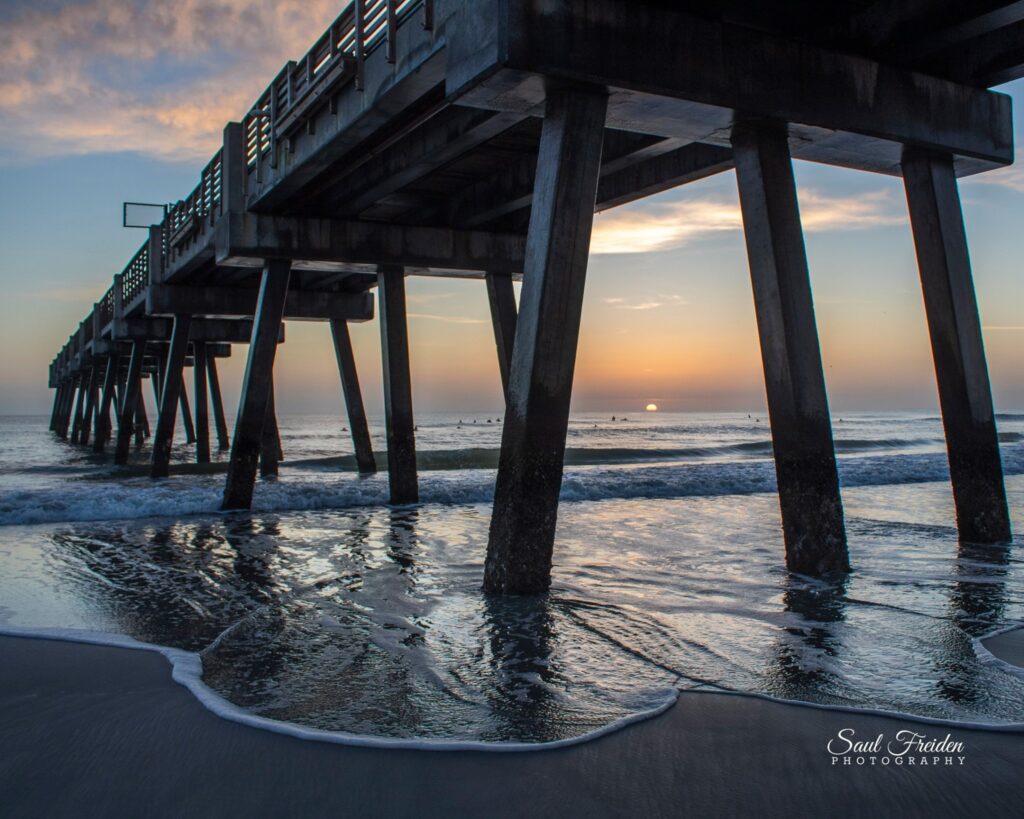 Fast forward to our moving back, sinking our heels in, back to my roots! I have many nostalgic memories. One that is frequently vivid many times when I enjoy my walks on the beach. My oldest Grandchild of five, is now 18. My memories are acute of taking him in a stroller, exerting herculean maternal energy to progress to the sandy beach. When the visit was over, there was always some Good Samaritan that picked up the stroller, placing it with my Grandson in tow on the wood walk-over. A few years later, he loved walking the Pier. Now able to communicate, he would always stop and ask those that were fishing – "what did you catch?" He witnessed his first shark, up close and personal, pulled from the beautiful Atlantic of Jacksonville Beach Pier. A couple of years later, we chased frisbees on the sand, my Grandson and his Playmate – Me!
Here I am 18 years later, enjoying my winter walks on the sand, basking in the sun with the sandpipers, the sea gulls, the friendly dog walkers and those fishing. I think to myself –
"Yep, you can have your snow….I'll take my day and evening beach walks on the sand, under the stars".
Dee Coleman
Dee Coleman is a pseudonym. She lives in Jacksonville Beach.
Photo Credit: Saul Freiden
Locals Sharing Uplifting and Inspirational Stories & Images
FirstCoast.Life is a regionally-focused digital magazine for locals and newcomers alike. We are super passionate about supporting arts in our our region, buying local, and spreading community love.
We want to see your photos and stories too. Click to Submit