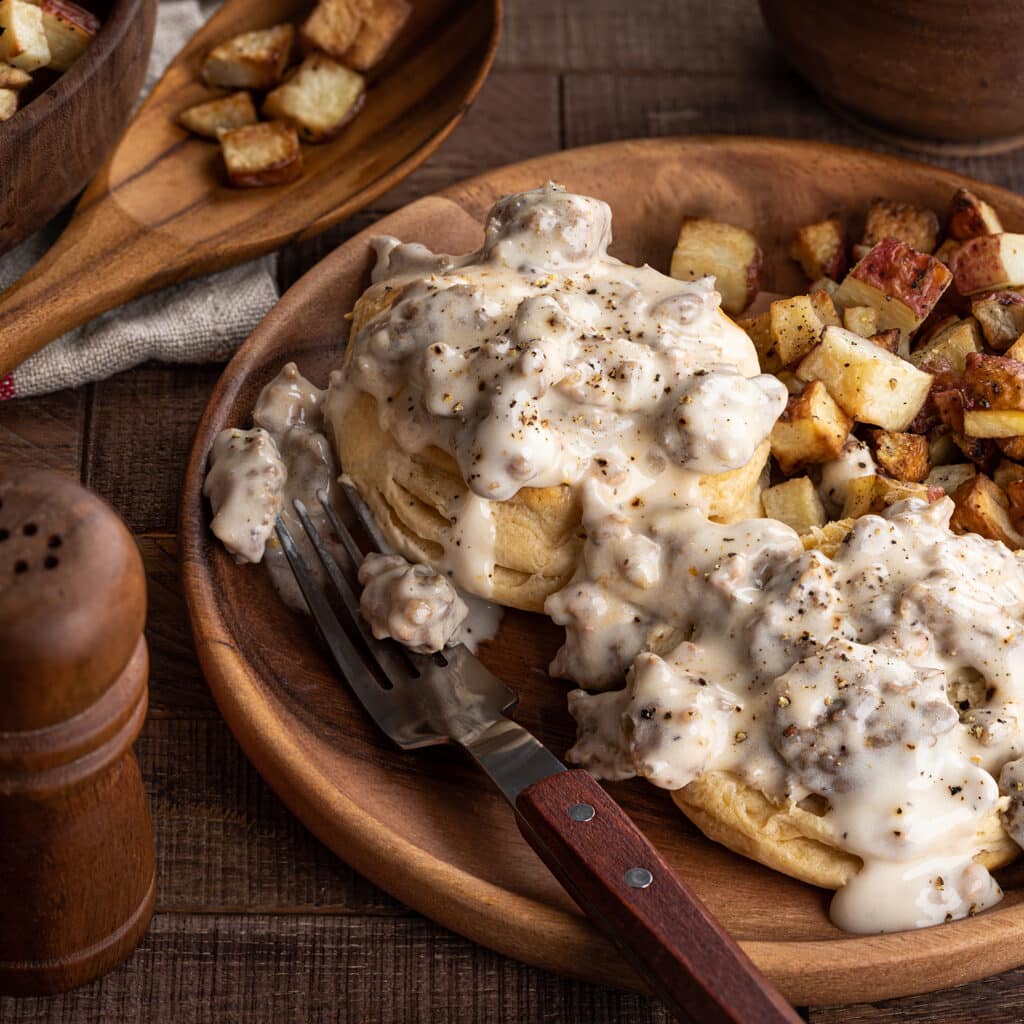 We all have fond memories of foods served in seemingly happier times. They tend to be completely indulgent, high calorie, artery-clogging favorites that come smothered with gravy, drenched in sauce and loaded with toppings. They put a smile on your face and warm your soul to its very core. For some, it's turkey and mashed potatoes drowned in gravy – recalling the halcyon days of Thanksgiving feasts gone by. For others, especially in the South, smothered pork chops served over grits, as well as biscuits swimming in a decadently rich sausage gravy, are longstanding iconic dishes.
Similarly, creamed chipped beef served over toast has a noteworthy following among diner patrons throughout the mid-Atlantic states. Over the last few years, dishes such as poutine and "loaded" French fries have joined the ranks of highly regarded and incredibly popular comfort foods.
No matter which you prefer, the origin of these rich and sumptuous delights can be traced to distinctive points of origin.
Throughout the South, especially in the late 1700s and early 1800s, the need for satisfying and high calorie foods among the poorer working classes was essential to endure the hardships of strenuous manual labor. This gave rise to relatively inexpensive dishes featuring pork (the poor man's meat) that featured a rich and flavorful gravy. Similarly, biscuits with "sawmill" gravy (made with cornmeal, not flour), a hearty and affordable food, was a popular dish in the 1800s among poorly paid workers in Southern Appalachian sawmills.
Jumping ahead in time, the U.S. military included creamed chipped beef (served over toast) in its 1910 edition of their "Manual for Army Cooks." While this became a popular dish during WWII, known colloquially as S.O.S. (shit-on-a-shingle), it has endured as a hearty breakfast offering in diners throughout the country, most notably in Pennsylvania.
In the 1950's, poutine (a plate of French fries topped with cheese curds, then drowned in brown gravy), became popular in Quebec and has endured ever since. Jumping ahead another 20 years to the glitzy, thumping, alcohol fueled disco years, "disco fries" (French fries loaded with mozzarella cheese and brown gravy) were made popular by the Tik Tok diner in Clifton New Jersey. Today, mounds of fries or tater tots drowning in every conceivable combination of toppings, gravies and sauces, including exciting new global flavors such as sriracha, masaman curry, ginger, wasabi and gochujang, can be found just about everywhere.
Whether you prefer meats and seafoods swimming in creamy sauces or rich gravies, or find greater reward from foods that rely on fried potatoes as their foundation, the bottom line is that there's something altogether satisfying about these undeniably indulgent foods, even if their nutritional value is lost in translation. Some say these dishes are manna from heaven. I'd suggest they are warm, deeply satisfying and thoroughly delicious creations, calories and cholesterol be damned. Yes please!
—–
For readers in and around Jacksonville, these are just a few of the places where comfort foods reign supreme.
Penman Diner (www.penmandiner.com) – Country Fried Steak and Eggs with white gravy
Soul Food Bistro (www.thesoulfoodbistro.com) – Smothered Pork Chops
Carolina Jax (carolinajax.com) – Mountain Fries – cheese sauce, pulled pork, Cajun ranch, applewood smoked bacon, gold sauce.
Coop 303 (coop303.com) – Loaded Tots – house-smoked bbq pulled pork, queso, fresnos, hot sauce aioli.
Culhane's Irish Pub (www.culhanesirishpub.com) – Southern Chicken N' Biscuits – fried chicken tenders served on biscuits, smothered in sawmill gravy.
Cruisers Grill (cruisersgrill.com) – House made cheddar cheese or pimento cheese fries.
About the Author
Latest Posts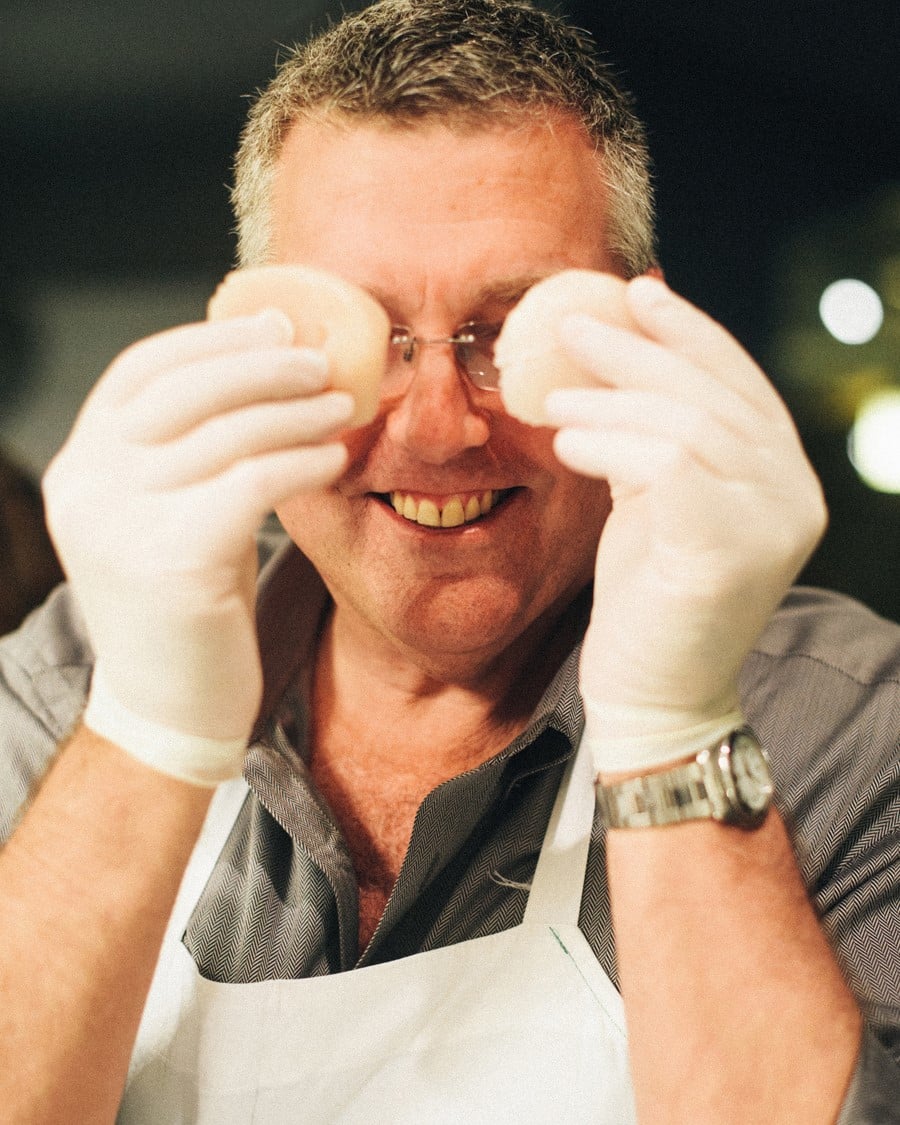 Jeffrey Spear is the President & Creative Director at Studio Spear, a global branding agency working exclusively with food and consumer lifestyle products and services. His creative and strategic leadership accounts for Studio Spear's successes, numerous industry related awards and stellar reputation. With client engagements on every continent except Antarctica and more than 40 years in operation, Spear applies his strategic and creative skills to a variety of branding and growth-oriented activities.
On a culinary note, Spear has obtained training from professional cooking schools in Australia and the United States. He is an accomplished trade journalist and food writer, providing recipes, stories and industry insights to a variety of trade and consumer publications. Jeffrey has also produced three cookbooks "Yum: Tasty Recipes from Culinary Greats," "The First Coast Heritage Cookbook," and "My Life in Gluttony: A Culinary Adventure."