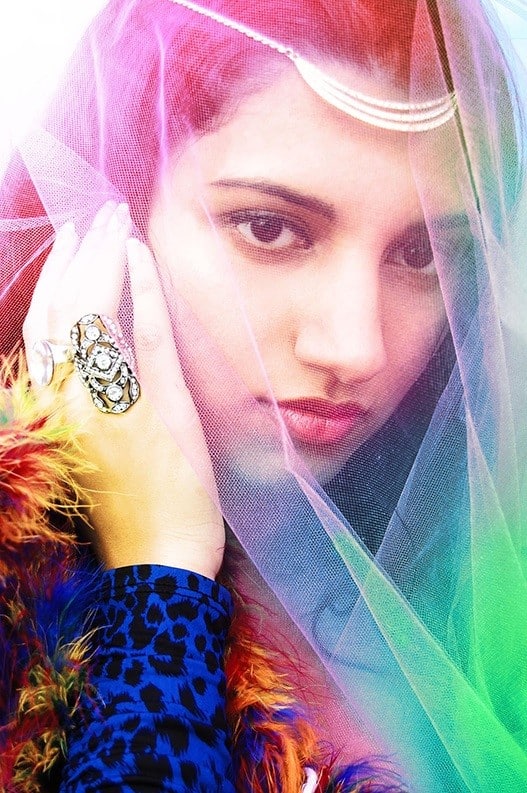 Nice to meet you Velour. You're so unique! So tell us in what part of the First Coast do you reside now and how long have you lived there? 
I live near the town center area. I have lived there for about a year or so.
How long have you been doing your craft or trade?
About 10-15 years.
What brings out your creativity?
Emotions. Colors. The need to connect with people on a deeper level.
What does your work aim to say? Are you trying to bring a smile to someone's face or add to someone's home decor?
Ultimately, I want people to feel and think when they see my work. Whether it is a piece of art I created or a piece of music I wrote. I usually don't tell people my perspective/reasons for creating a piece because everyone's own subjective narrative for my work is far more interesting to me sometimes than my own narrative.
Are there any spaces or designers that have influenced you?
I do look up to a lot of female musical artists, current hits, and legends. But lately, I have just been focused more on myself, rather than others. Like- how can I be a better artist than I was the year before? That is what pushes/influences me the most. Every now and then, I travel and surround myself with nature, and seeing those colors makes me want to pick up a paintbrush and paint. Being in love, or going through a deep emotional experience makes words flow easier when writing a song.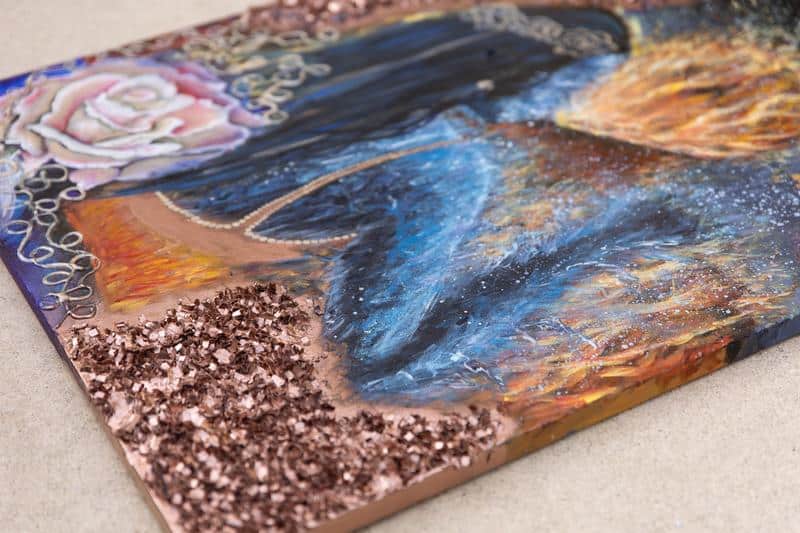 What is your favorite artistic accomplishment?
Currently, I am proud of having my paintings featured inside the Gallery of the Main Library of Jacksonville Downtown. These paintings are based on the original music I composed, which can be listened to on Spotify or Apple.
Do you have a specific piece you would love to talk about or promote?
Yes! It's called "Mi Amor". It is a song on Spotify. Look up "Mi Amor Velour" on Spotify, Apple or Amazon. "Mi Amor" is a song and also a painting I made of two elements (water and fire). I also would love for everyone to meet me at my YouTube channel by subscribing to my content→ www.youtube.com/velourmusic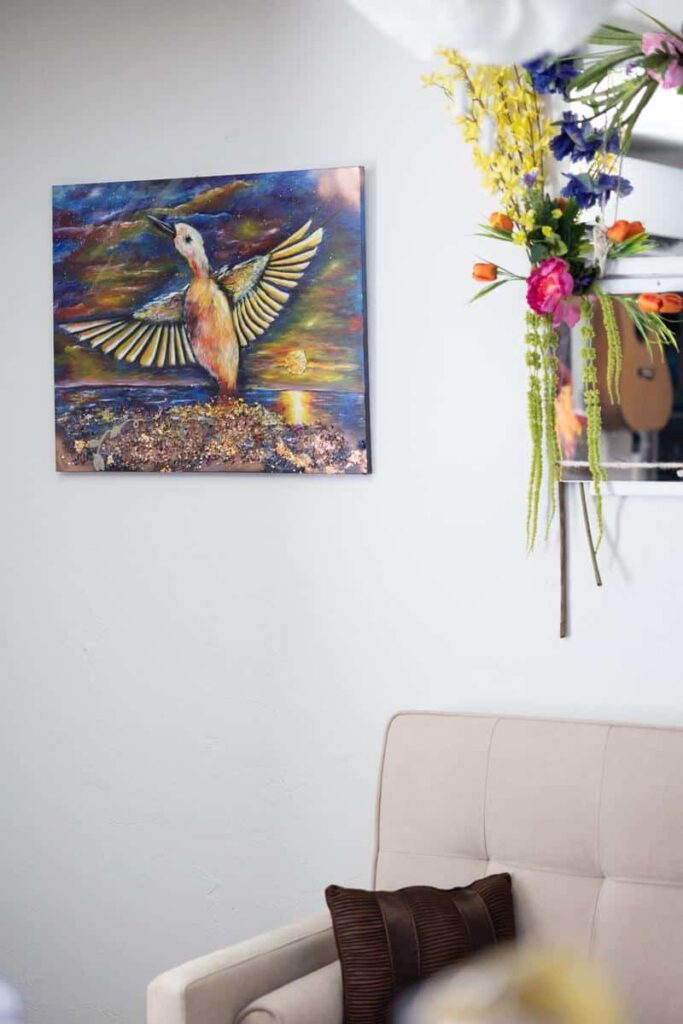 Do you play any other instruments besides the piano?
Yes, I play the harmonium. It was the first instrument I played while learning Indian classical music in India. From there I picked up the piano when my parents moved to the U.S.A. I also play bass and a little bit of guitar.
What is the best way for artists to network?
Social Media and the internet space. Have a good website. Create it yourself, today there are tools available to create a decent website. If you are serious about your craft, make sure you have a strong social media presence and a good website.
If you had a question you would like to ask another artist what would it be?
I would ask them about their marketing strategies, and the amount of time that goes into honing their craft. I would ask them about their opening acts, how they plan their live shows, their live gear, and their setup. There is so much you can learn about an artist from their live shows and live gear.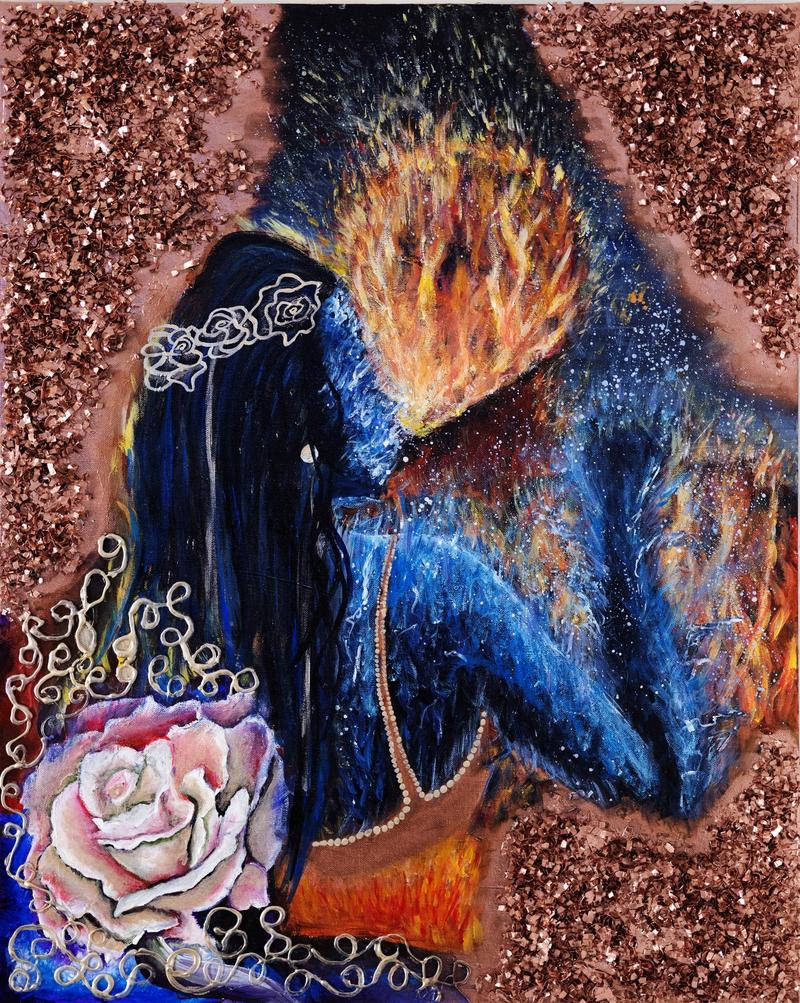 What's the best thing for you about living on the First Coast?
Spending time with Family. They are here.
How can we see your work?
Website: www.iamvelour.com
Instagram: _Velour_
YouTube: www.youtube.com/velour.music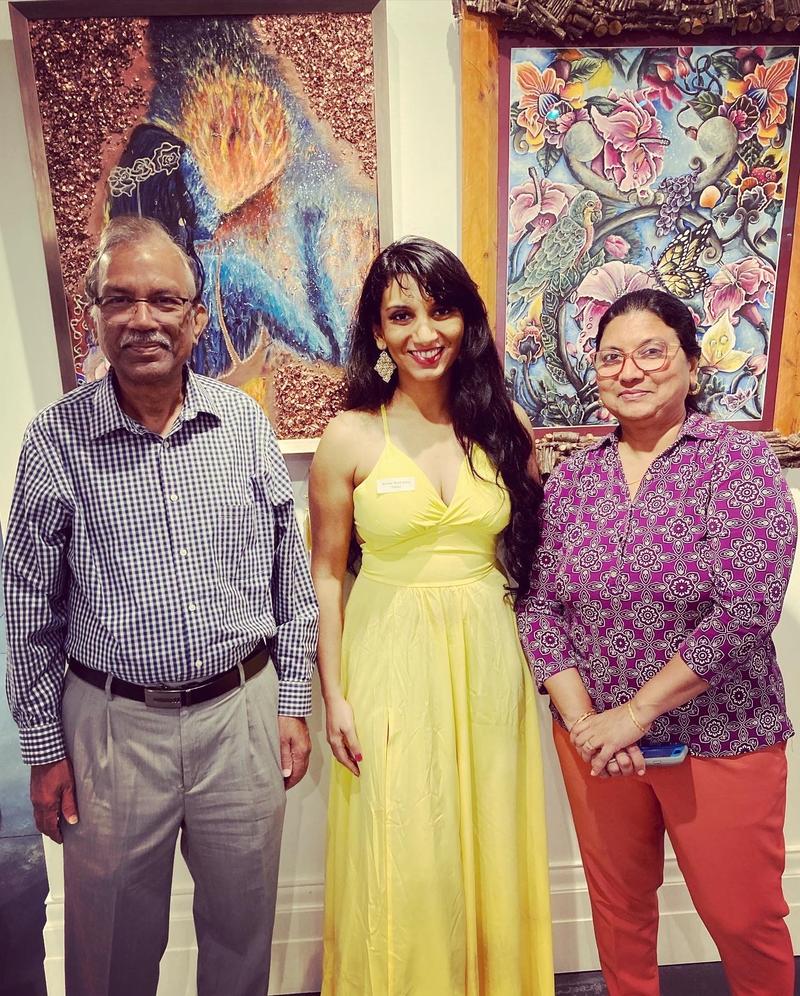 Is there anything else that you want to tell everyone?
I want the community to know that artists are independent businesses and a lot of them rely on their art for the main source of income.
Try not to ask for discounts, or "free samples" or "free lessons".
Also understand that the price an artist charges is not only for their craft but the years of unpaid, unseen effort that was put into their artistry in order to be able to get to a place of mastery.
For artists, I would recommend having good boundaries and being firm. Know that art provides value, and you provide value. Do not allow anyone to devalue your craft. Being an artist, by default, means you are more in touch with your emotions. I do believe emotions in business are a positive driving force and a source of passion, but make sure you are fair to yourself when it comes to price and money. There is no glory in struggling financially, and you do not need to struggle to be a good talented artist. A successful artist (Ed Sheeran for ex.) has a very strong business sense. Lastly, remain tenacious. The only difference between someone who "makes" it and someone who doesn't, is that the artist who "made it" never gave up.
Do you have an online Gallery where people can look at your paintings?
Yes I do! It is www.iamvelour.com/artgallery
Are you releasing more music?
Yes, I will be releasing a new single next month. I will make an announcement on my social media pages!
About the Author
Latest Posts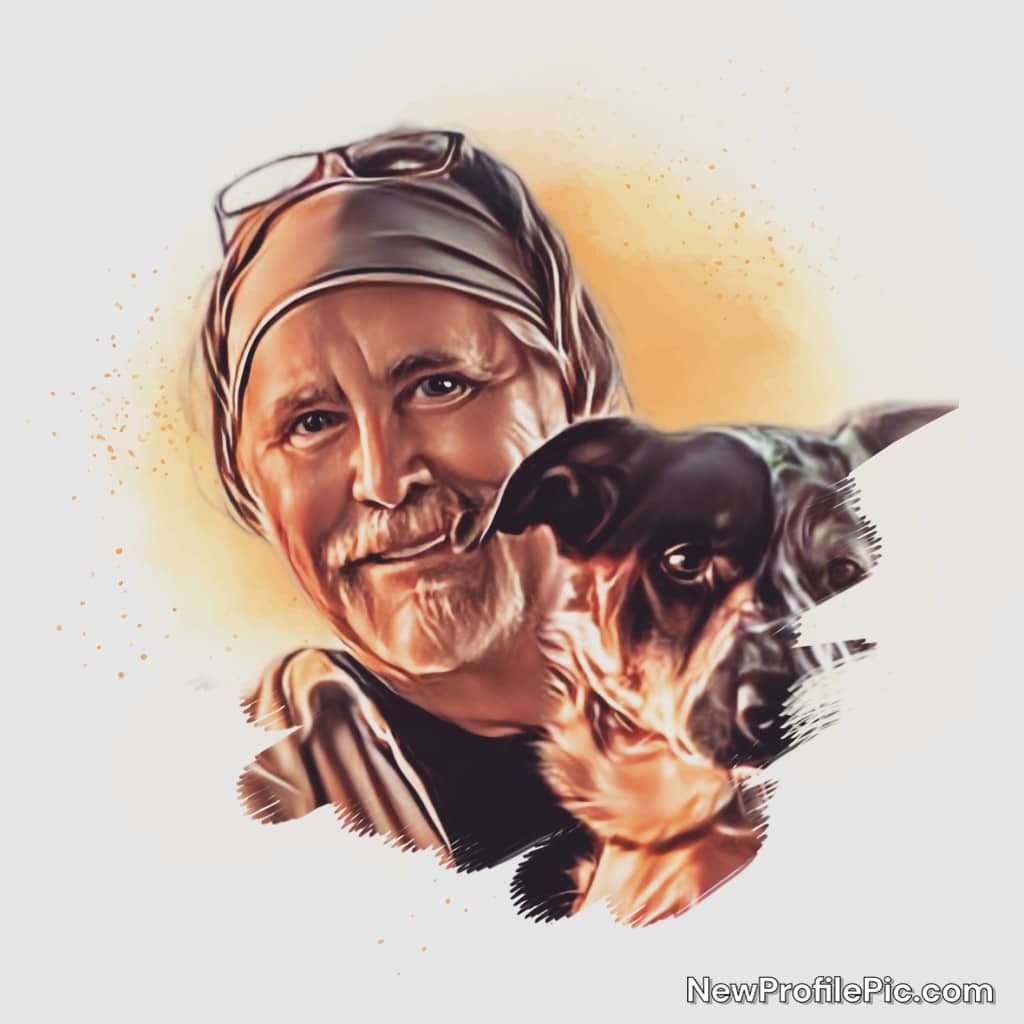 Glenn is the founder and publisher of First Coast Life. He is also a wonderful storyteller. Born on the 4th of July, he spends his spare time taking his camera and exploring everything beautiful this region offers with his rescue dog Callie by his side. He loves meeting new people and capturing the many beautiful moments and amazing local stories that showcase the true spirit of the area.