While hot & spicy ingredients such as harissa and sriracha are popular, and plant-based alternatives continue to attract attention, it's the infusion of global flavors into well-known dishes that have the culinary world abuzz. As a writer for several local and nationally distributed food publications, I encounter interesting new ingredients, talk to some of the most innovative and well-respected chefs in America, and am introduced to innovative new ways to prepare food. Most recently, I uncovered an exciting cuisine that, at least here in America, is still in its infancy – Wafu Italian.

Wafu Italian ("Wafu" refers to Japanese style) is a method of cooking that combines the techniques and flavors from Japanese and Italian cultures, creating dishes that are surprisingly distinctive and delicious. Originating back in the 50's in Tokyo at a time when spaghetti found its way into mainstream Japanese diets, this cuisine never caught the attention of chefs outside of Japan until recently. In fact, there are only a small number of American chefs featuring authentic Wafu Italian on their menus today.

The good news is that I was able to identify a handful of progressive and innovative chefs who have featured Wafu Italian and are gaining considerable attention. They include Chef Enrico Merendino – Magari (Los Angeles), Chef Seiji Suzuki – Wasuta (Vancouver), Chef Katsuya Fukushima – Tonari (Washington DC) and Chef Robbie Felice – pastaRAMEN (Los Angeles).

Ultimately, it's the combination of ingredients that has me eager to dig in. Check out the Aruga Salad (yuzu, parmigiano, tellicherry pepper) and Spaghettini (tomato-miso sugo, basil, burrata) at Magari; the Mentaiko (tagliolini, spicy cod roe, tsuyu, shiso, lemon, nori) and Clam Pizza (brick cheese, red miso clam veloute, oregano, pickled wakame, chili) at Tonari; or the Rigatoni (Miso Bolognese) at Wasuta. Sadly, the menu for pastaRAMEN is not yet published. You can, however, see some of Chef Felice's remarkable creations on Instagram.

While these dishes might include ingredients such as miso, yuzu, soy sauce and/or shiso, you can't really tell if the dish is Japanese or Italian. The thing to keep in mind is that Wafu Italian is genuinely good food and an amazing culinary adventure.

About the Author
Latest Posts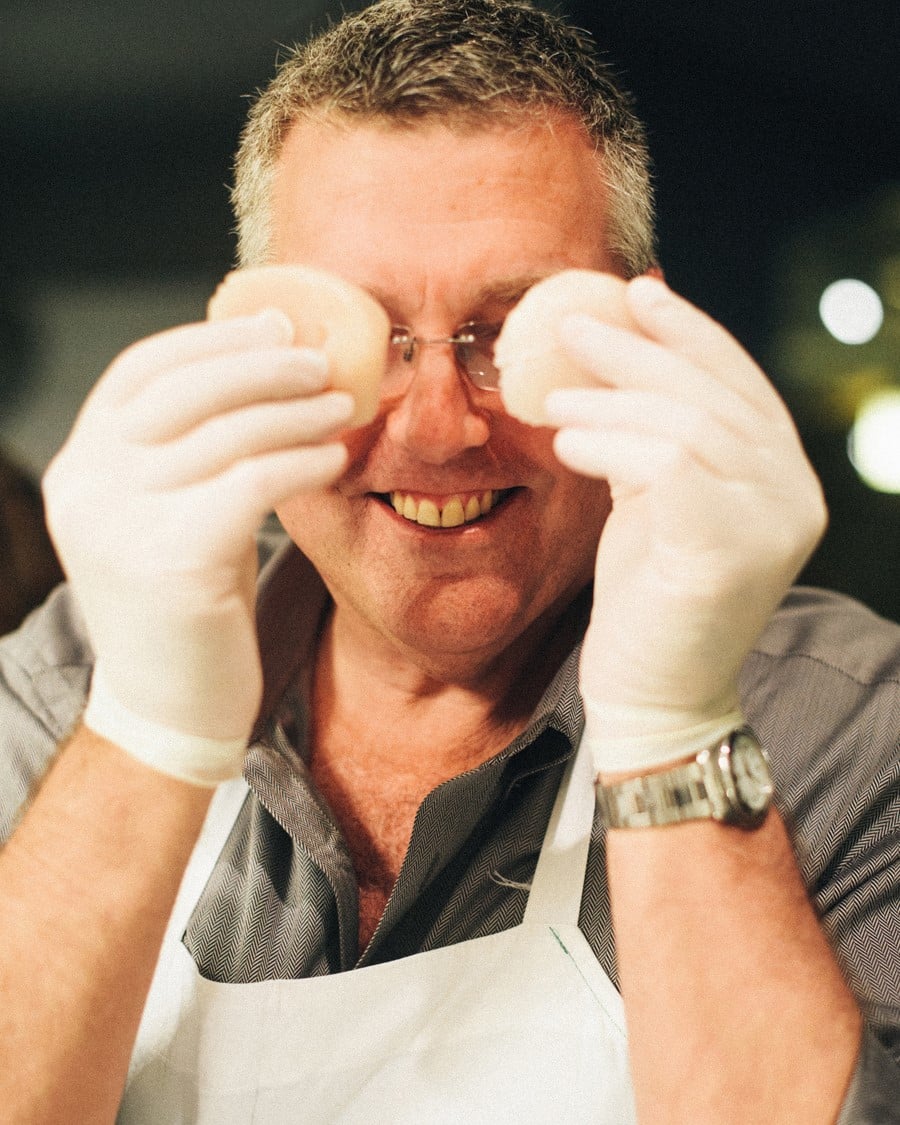 Jeffrey Spear is the President & Creative Director at Studio Spear, a global branding agency working exclusively with food and consumer lifestyle products and services. His creative and strategic leadership accounts for Studio Spear's successes, numerous industry related awards and stellar reputation. With client engagements on every continent except Antarctica and more than 40 years in operation, Spear applies his strategic and creative skills to a variety of branding and growth-oriented activities.
On a culinary note, Spear has obtained training from professional cooking schools in Australia and the United States. He is an accomplished trade journalist and food writer, providing recipes, stories and industry insights to a variety of trade and consumer publications. Jeffrey has also produced three cookbooks "Yum: Tasty Recipes from Culinary Greats," "The First Coast Heritage Cookbook," and "My Life in Gluttony: A Culinary Adventure."