Hi Regina. So what is your background? How did you begin doing what you do?
My background is in retail. I grew up in a retail/wholesale family-owned business. My grandfather had a pottery store in southern Ohio. Back in the day, Ohio had a long history of pottery, where he bought wholesale and resold pottery as well as a host of other items. He was a big advocate of child labor lol, we unloaded the truck when he came back and would often go on those buying trips with him. I also worked in the store waiting on the small retail/wholesale orders and selling candy they carried to local kids. It helped me to establish a strong work ethic.
As a kid, I would buy these decorative bottles from him and go house to house and sell them (probably wouldn't recommend that now). My grandfather taught me about business and what you needed to do to be successful. It was a family operation, everyone in the family worked there. I was the only girl among four boys, so it thickened my skin.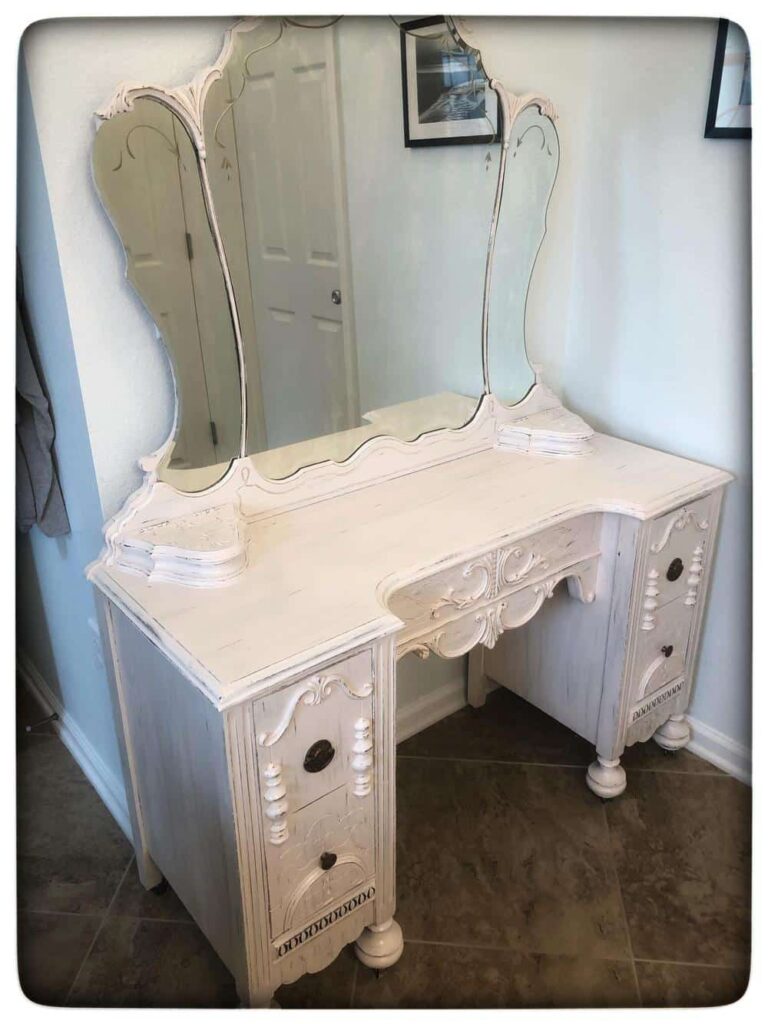 I worked for several retailers, my last being American Eagle Outfitters. I started as an assistant manager and was promoted to Regional Loss Prevention Manager and then moved into the District Manager position (less travel).
Furniture – Always dabbled in it for myself or friends…never thought I could make a living doing it. It's a great feeling to take something that's seen better days and give it new life.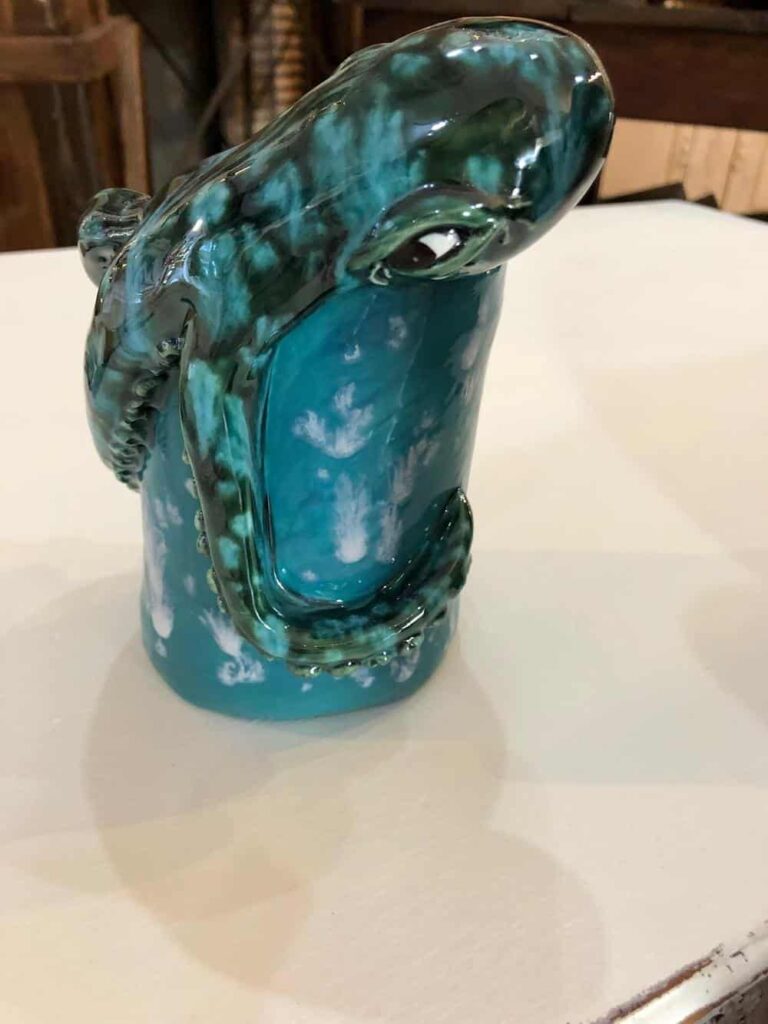 Pottery – My father taught ceramics and he taught me from an early age. To me, ceramics and pottery are different. I wanted to have more control over what I created so I found more interest in pottery. We lived in Virginia Beach at the time, my husband was on active duty, and I started taking pottery classes throughout the city. It was great because my eyes were opened to many different techniques. I thought I would love the wheel, but it turned out that it was a better sculpture than a wheel thrower. A turtle was the first thing I sculpted and its form has evolved over the years. I'm a scuba diver and I'm very passionate about the ocean's preservation. People don't realize that there's another world under there, and in many areas, is fighting for its survival. With my pottery, I try to recreate what I see underwater so that maybe people will be more aware of the life there and maybe try to help to preserve it. I give to organizations that help rescue, rehab, and clean up for sea life/ocean. I also give to other causes such as animal rescues, because it's important to me to give back.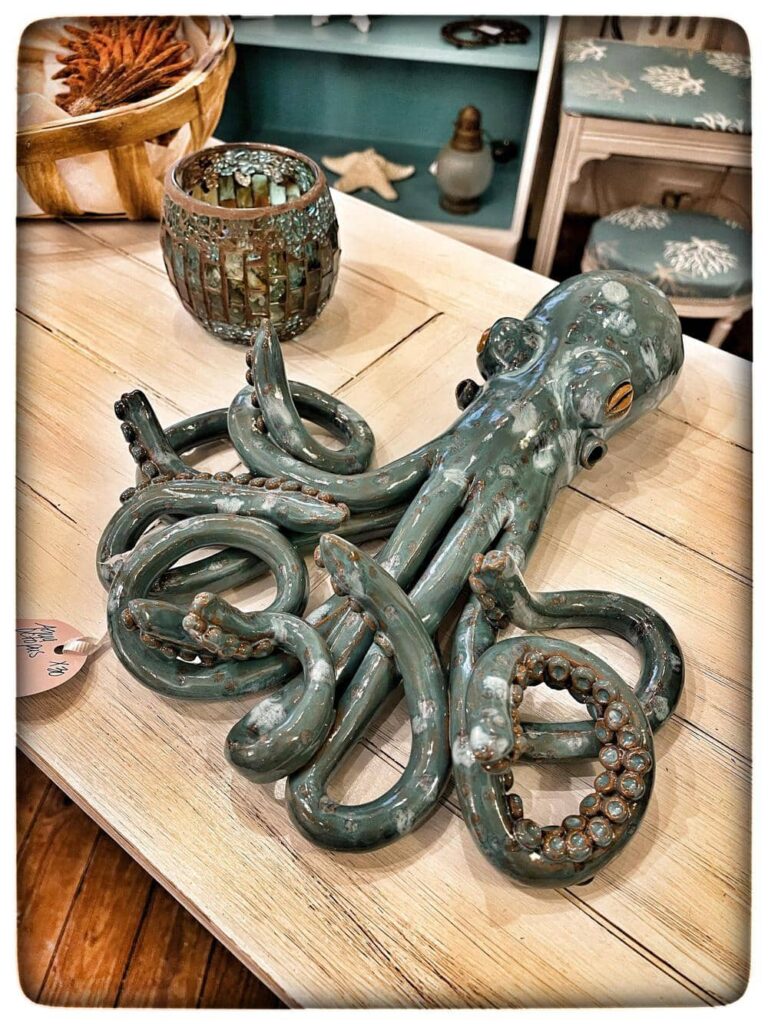 Do you want to bring a smile to someone's face or add to someone's home décor with your work?
Easy answer, BOTH!
Who are your biggest influences?
My parents and grandfather. My parents instilled respect, a strong work ethic, and helping others. Like most parents, they wanted us to avoid the mistakes they may have made, but kids don't always listen. We worked as kids and paid for what we wanted. My grandfather taught me about business, the stock market, and what helps you to be successful in business. Both helped us have a strong work ethic. I'm always doing or making something…I cross stitch or crochet in the evenings.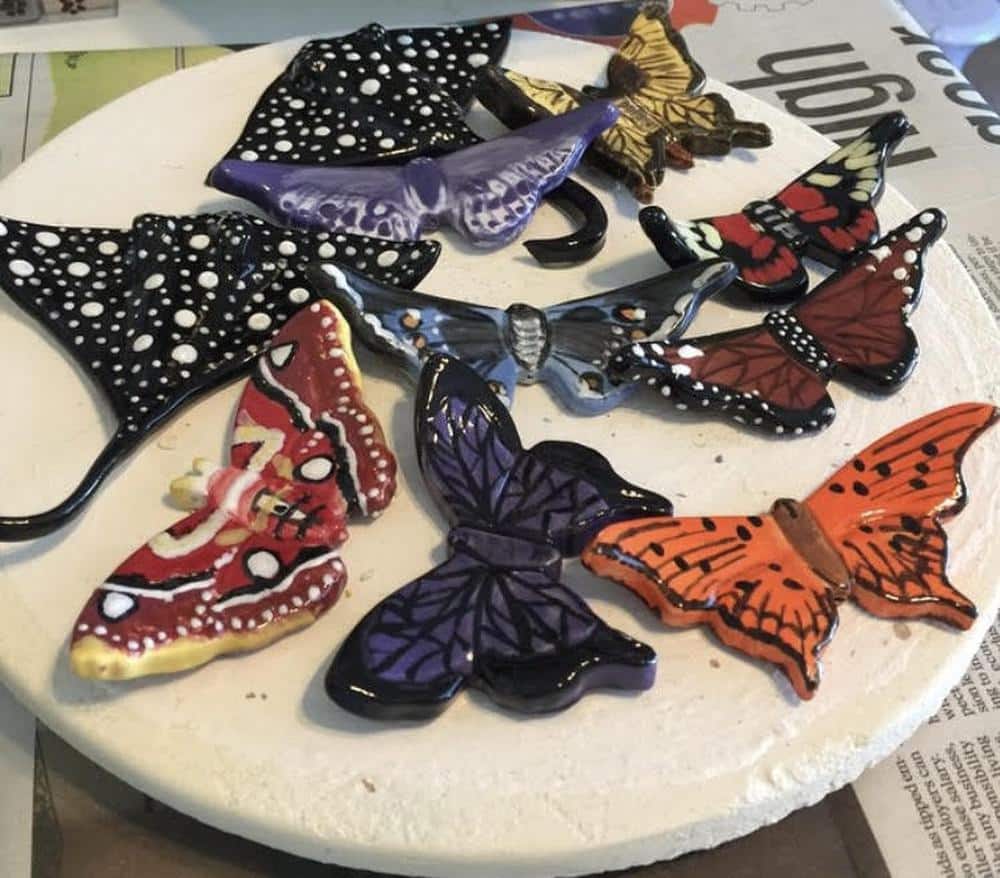 Where is your workspace?
In my home…we have a flex space, I work in it and it often flexes into the entryway, which makes my husband a little crazy!
Do you have a favorite piece?
My favorite piece of furniture is an antique vanity that I restored, I kept it.
Pottery – My turtles are probably my favorite, but the octopuses are a close second.