Artist Living the Dream in Neptune Beach, FL
"To me, art is about losing yourself and tapping into something larger- suspending time in wonder- angst- and hope." … Caitlin Flynn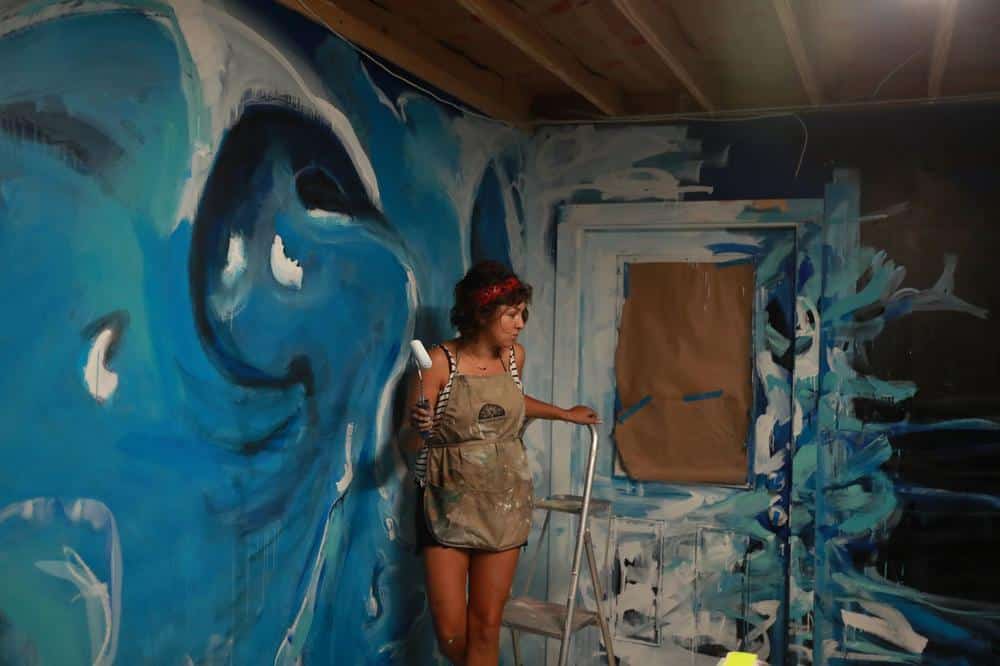 Hello Caitlin and thank you for your time. So what part of First Coast do you reside now and how long have you lived there?
Neptune Beach, FL
How long have you been doing your craft or trade?
I've been professionally selling my work for 20 years, and you can find my art locally at Stellers Gallery in San Marco.
What brings out your creativity?
The creativity is always there- I think the question is- what inspires me? I find constant inspiration from our beautiful coast. Every time I go to the beach I see infinite things I want to paint. Maybe it's a couple playing Bocci, or a storm on the horizon, or the dunes glowing gold as the sun sets.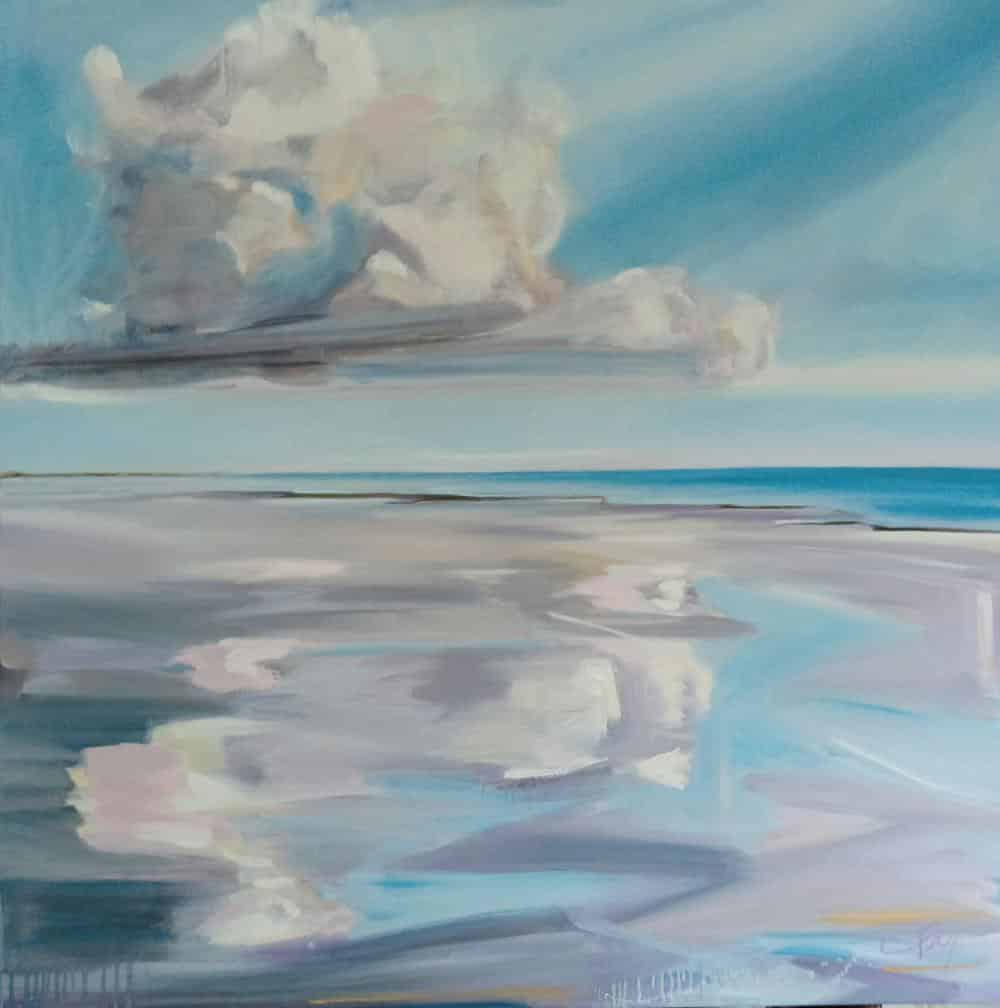 What does your work aim to say? Are you trying to bring a smile to someone's face or add to someone's home decor?
I have two styles, figurative and landscape. Recently I have begun each of my paintings by writing words hundreds of times on the canvas. Sometimes the word is "peace" or "question". I use that word as a catalyst for the painting. Although I paint both landscapes and figures- my goal with each painting is to provide an avenue for the viewer to get lost in the work. I'm trying to capture a moment in the day- maybe it's a peaceful moment on the beach, or the hues of a cloud, maybe it's a storm approaching. Whatever the source of inspiration, I try to create avenues within the painting for the eye to wonder.
Are there any spaces or designers that have influenced you?
We had our first trip to the Rubell Museum in Miami. I used to live in NYC and went to the museums there regularly- but NOTHING has given me more inspiration than the Rubell. The museum itself is just gorgeous, and the curation and quality of the art were like nothing I have ever experienced.

I'm heavily influenced by the San Francisco Figurative Bay Movement, Romare Bearden, Wolf Khan, and really all the Abstract Expressionists.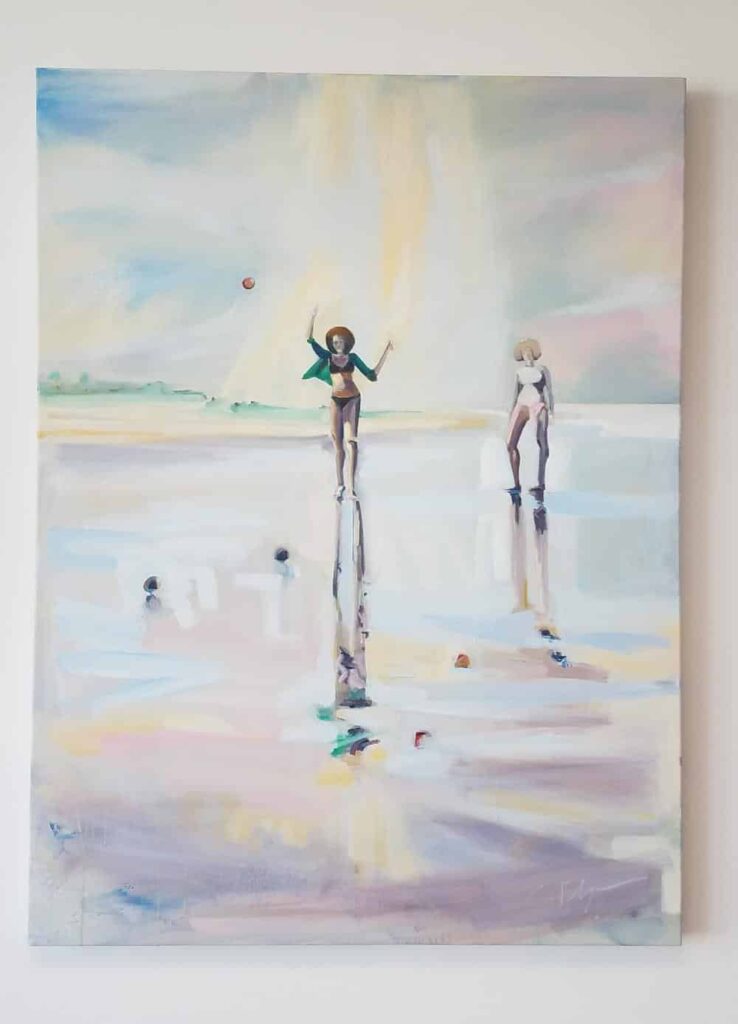 What is your favorite artistic accomplishment?
I have won awards, and honorable mentions, but the biggest artistic accomplishment is when I am showing my work, and someone from across the room shouts out something about my painting. I once was doing a street show in NYC and someone on the other side of the sidewalk yelled out "That's the A train", and that person came by, and we chatted about our commutes. Or when someone introduces me after seeing a painting and that person says, "I don't know what it is, but your paintings speak to me". To me, that's the best reward. ..That I could resonate a chord with someone on that level.
Do you have a specific piece you would love to talk about or promote?
I began the painting, The Game- during our lockdown. The beaches were closed and we did not know what we were up against with Covid. It was a scary time for us all, but for me, this painting, which is currently on view at the Ormond Art Museum and will be moved to Stellers Gallery in June, is about staying positive. I wrote on the canvas, "give peace a chance". For me, this painting is about the choice to stay positive.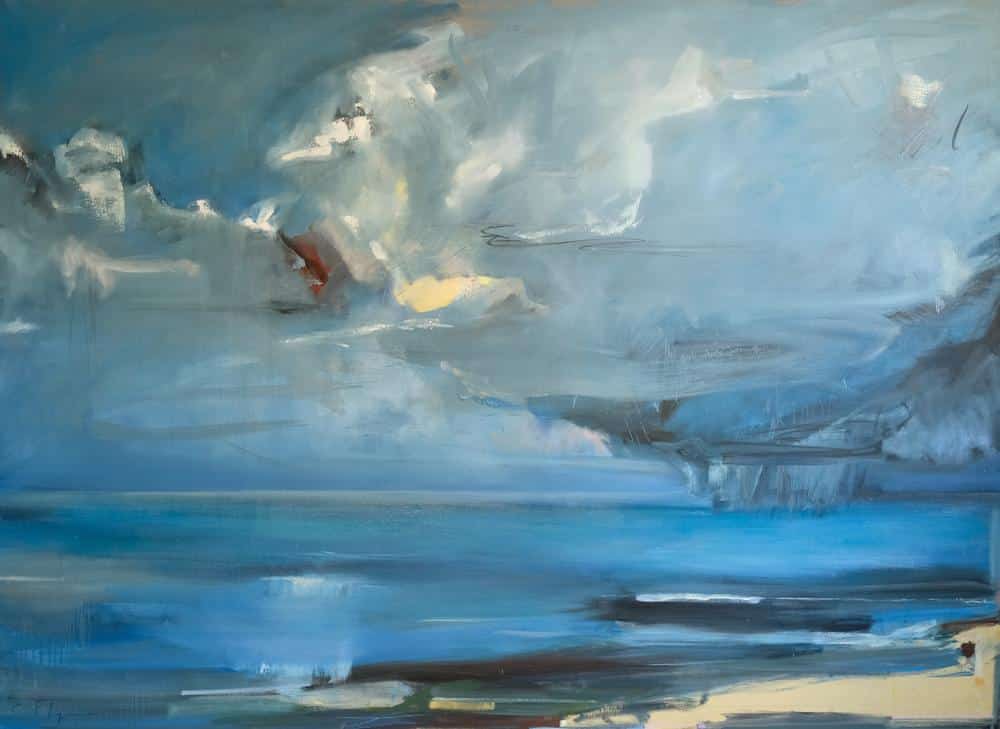 What is the best way for artists to network?
In-person! I think shows help to facilitate that. I've been part of several mural projects. One was organized by the Art Republic and the other was organized by local muralist Philip Walker. I had such a blast hanging out with other artists. We were all working on different things, our own respective pieces, but there's an energy you get that is almost synergetic.
If you had a question you would like to ask another artist what would it be?
I would ask Giorgio Morandi, "Honestly, did you ever get tired of painting still lives?"
I would ask Rothko technical questions about his emulsions
I would ask Picasso what he ate… I mean how much energy did that man have?
I would ask Helen Frankenthaler about her palette.
I would ask Damien Hirst if it still feels like art.
I would love a chance to see Romare Bearden's work and ask him what type of glue he used.
I would love a chance to see Rauschenberg's process.

Gosh- I could go on forever. Yes, I have millions of questions I would ask artists, and those questions keep me searching for answers within my own work.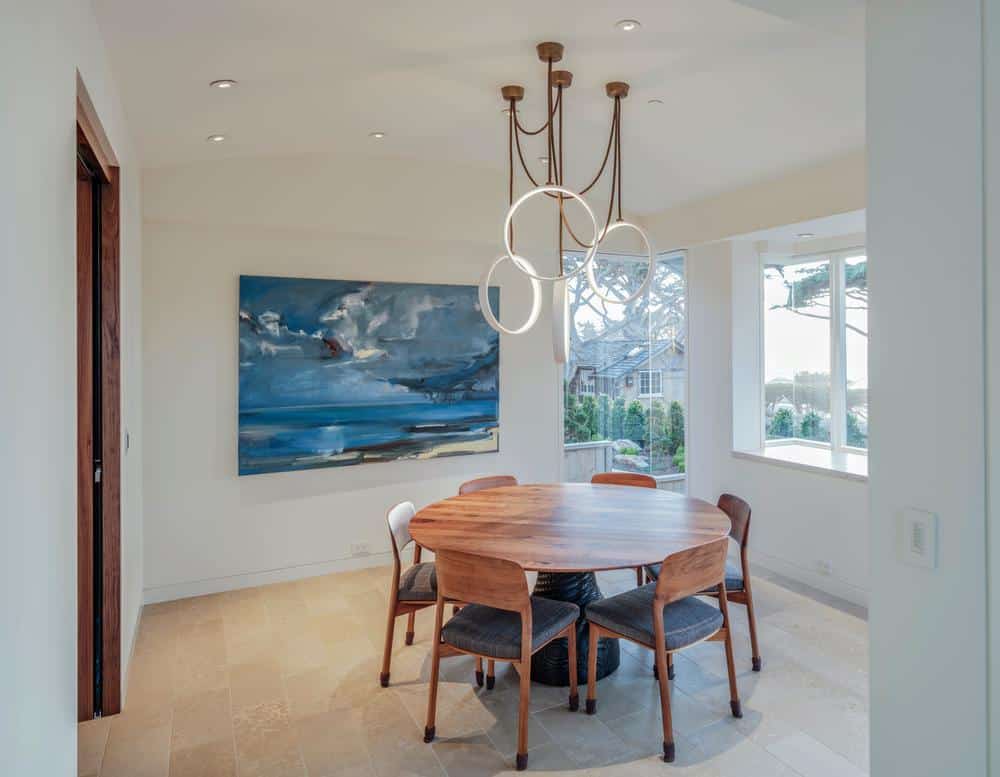 What's the best thing for you about living on the First Coast?
This is a real city, surrounded by real working people. I love where I live, and find inspiration in the people here.
How can we see your work? 
Stellers Gallery
www.caitlinflynn.com
@caitlinflynnart