Coastal Wildlife Artist – Get To Know Lorraine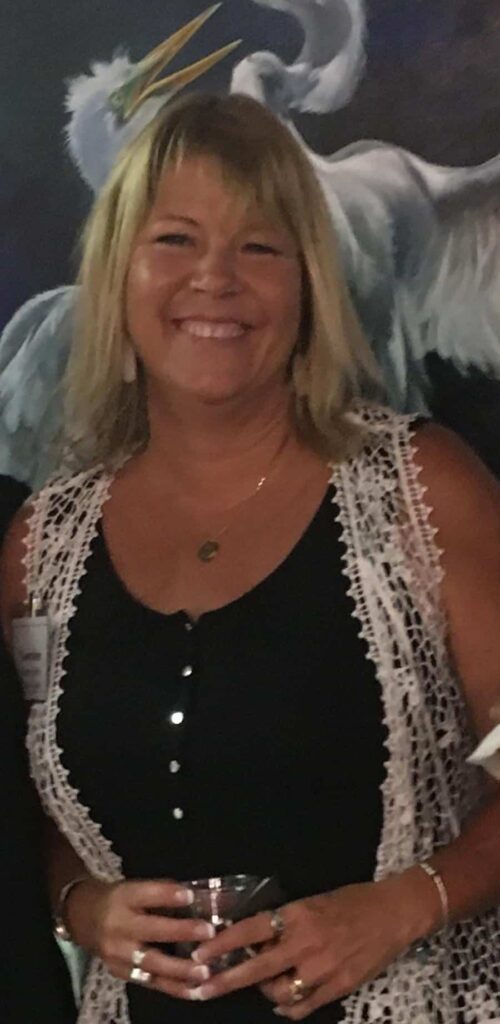 What part of First Coast do you reside now and how long have you lived there?
We currently reside in Atlantic Beach, Florida. The Navy brought my husband and I here close to 40 years ago; we have raised our family here and have loved every minute of this beautiful beach town.
How long have you been doing your craft or trade?
I started painting when I was in the Navy, what started as stress relief and just a hobby became my passion. I have currently been painting for 35 years, and many thanks to my numerous mentors who have guided me to get to where I am today. Many thanks to my Husband for the care and support to get my dreams into reality, if it wasn't for you making me feel loved, supported, and encouraged, I do not think I would be the artist I am today.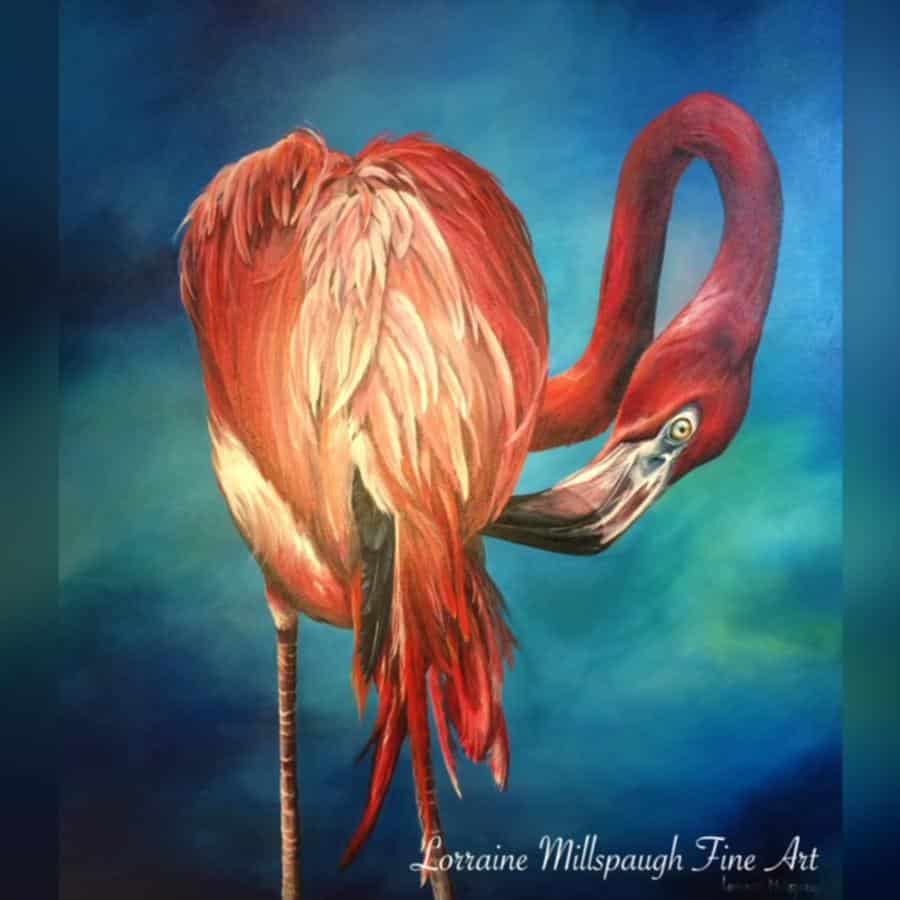 What brings out your creativity?
When sitting on a beach, or walking through different avenues of our alluring nature, it is in those moments that typically trigger my creativity. I shoot my own photography, review my shoots, and choose which image I want to move forward with, which in turn becomes my next painting. When we got stationed here so many years ago, what stole my heart was the nature and beauty of the distinct coastline and all of its attributes.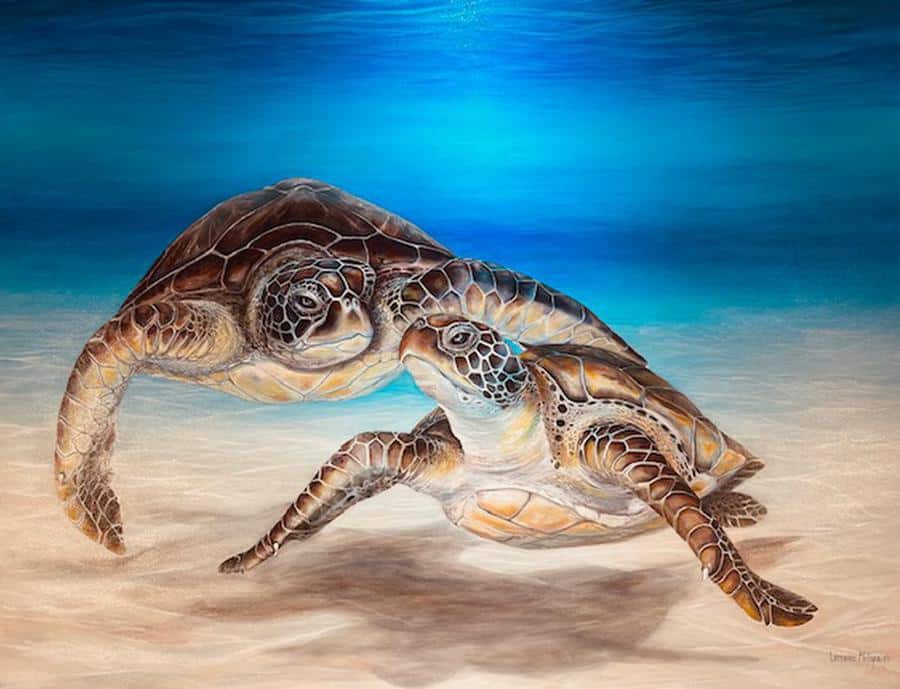 What does your work aim to say? Are you trying to bring a smile to someone's face or add to someone's home decor?
When you purchase a piece from my collections, you are investing in an original fine art painting full of emotion and attitude. My collections are typically of Florida Wildlife; my aim is to one day begin a non-profit to bring attention to our adorned wildlife, and how our environment is impacting their way of life.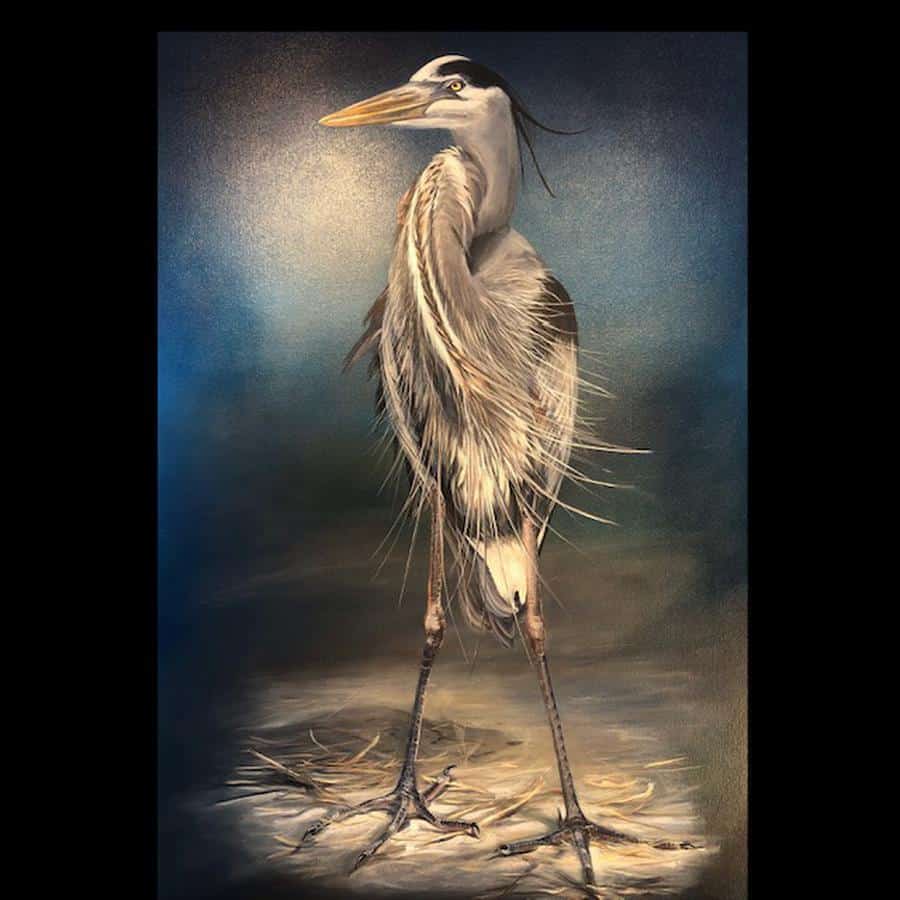 Are there any spaces or designers that have influenced you?
When looking at Carla Grace's art, I have always dreamed of a collaboration with her. Her pieces move me emotionally, the animals seem to communicate with the viewer through their enigmatic eyes that seem to follow you throughout the gallery.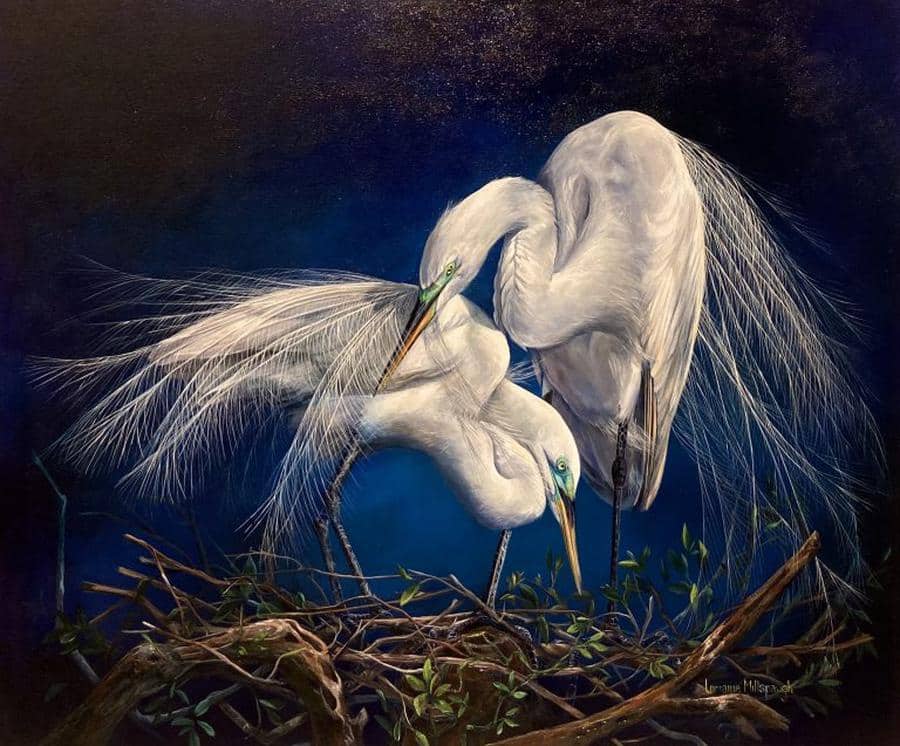 What is your favorite artistic accomplishment?
Every artist always dreams of having their pieces in collectors' homes all over the world. My dream has become a reality. I have pieces in collectors' homes ranging from Europe to the Bahamas and all throughout the United States of America. It is an honor to be in numerous Fine Art Galleries throughout the great state of Florida.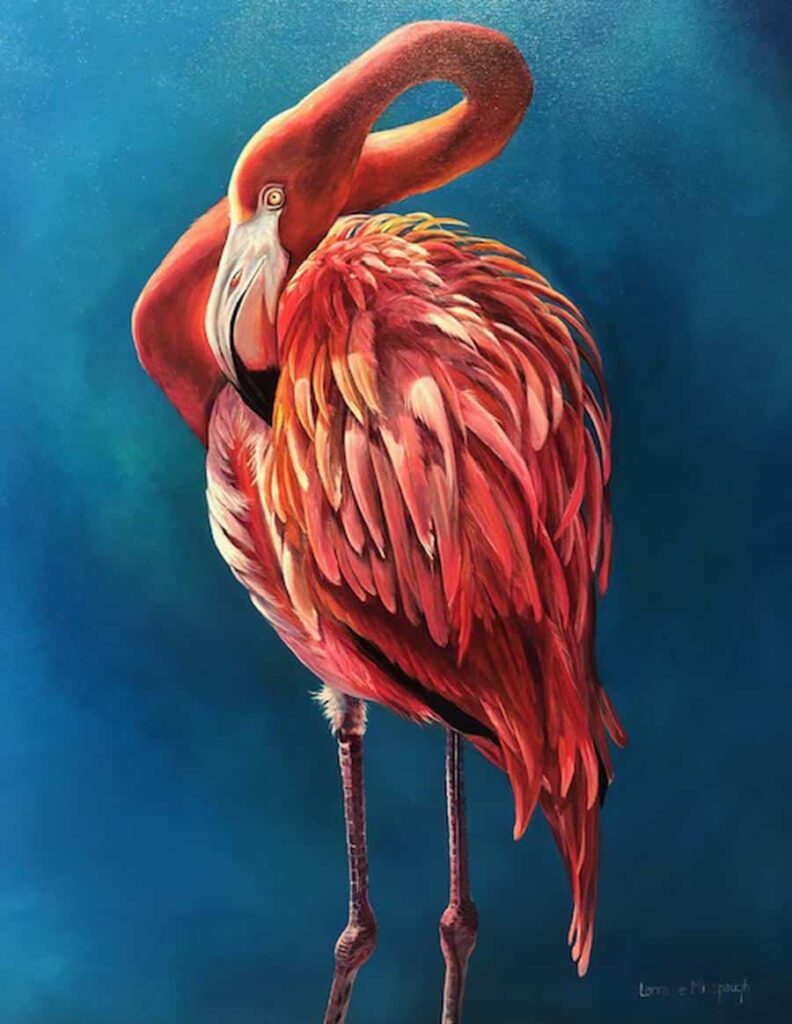 Do you have a specific piece you would love to talk about or promote?
Picking one piece to promote is quite difficult, but if I had to pick one, 'Captivated' is that piece. This beautiful Great White Heron spoke to my soul from the moment I shot him to put him on canvas. This piece is very detail-oriented, and has many subtle changes due to the change of lighting. No matter how you look at this piece it will change, and make you in awe of his majestic beauty. (40" × 40 1 1/2") .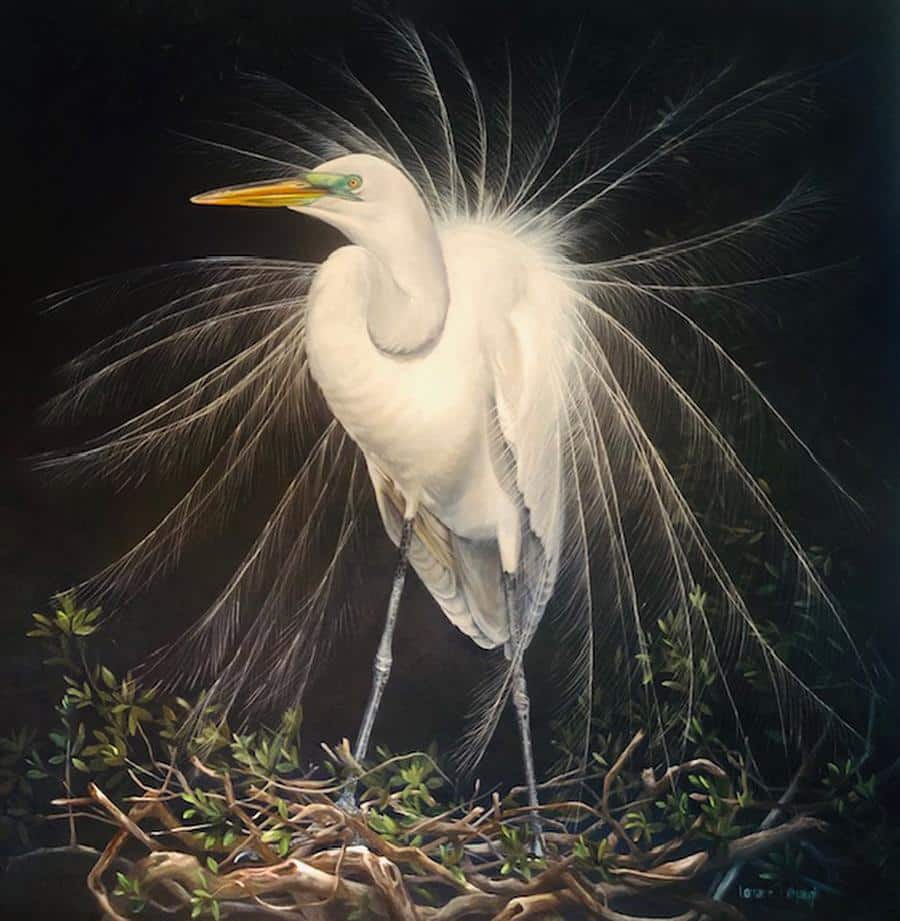 What is the best way for artists to network?
Community is key. Attending events and creating bonds with other artists, just like most careers, is the key to a successful art career. Success falls majority on the relationships you have nurtured and built over time. Tools I have used to assist me in networking include, having an elevator pitch ready to go to whoever asks about my work, making a goal of a conversation to get contact information (exchanging business cards etc.), showing up and supporting other artists, and cultivating relationships with Social Media. You can find me on Instagram at @lorrainemillspaughfineart and on my website, LorraineMillspaugh.com
If you had a question you would like to ask another artist what would it be?
My question for other artists – what inspired your work? I always enjoy getting to know other artists and what inspired their work. Investing in other artists and building connections is key in the Art Community.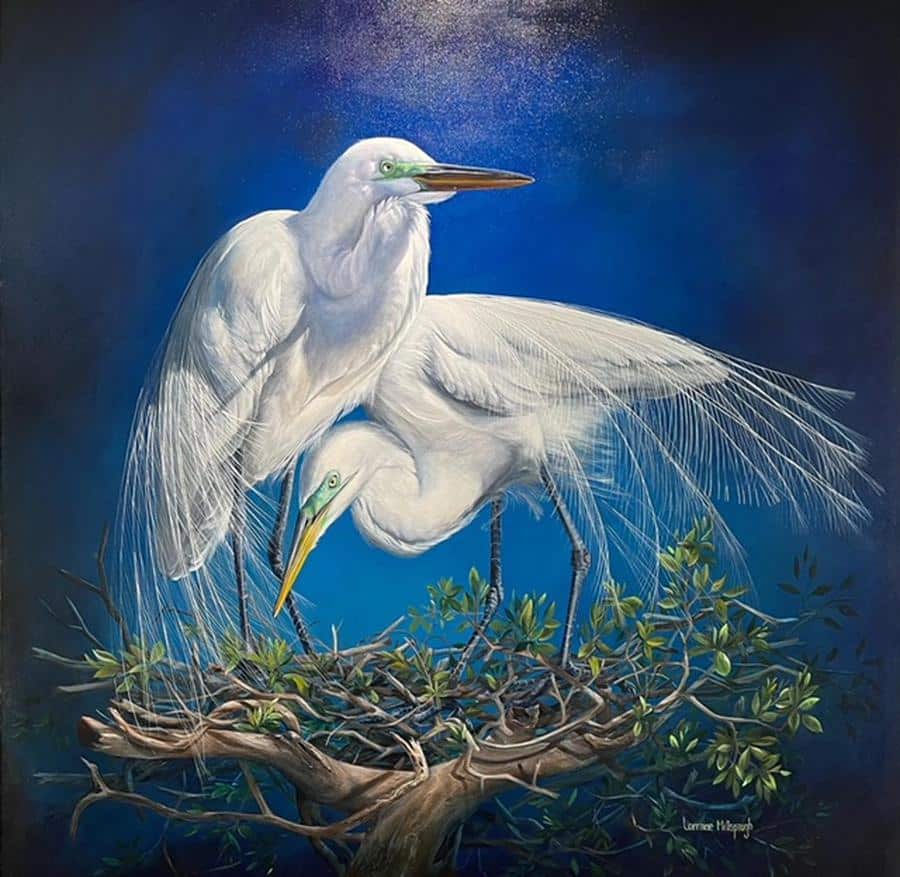 How can we see your work? Lorrainemillspaugh.com. Facebook Lorraine Millspaugh fine art and on Instagram. SeaSpirits Gallery in Historic Saint Augustine Florida and Paul Baliker Gallery in Palm Coast Florida, carries my high-end original work.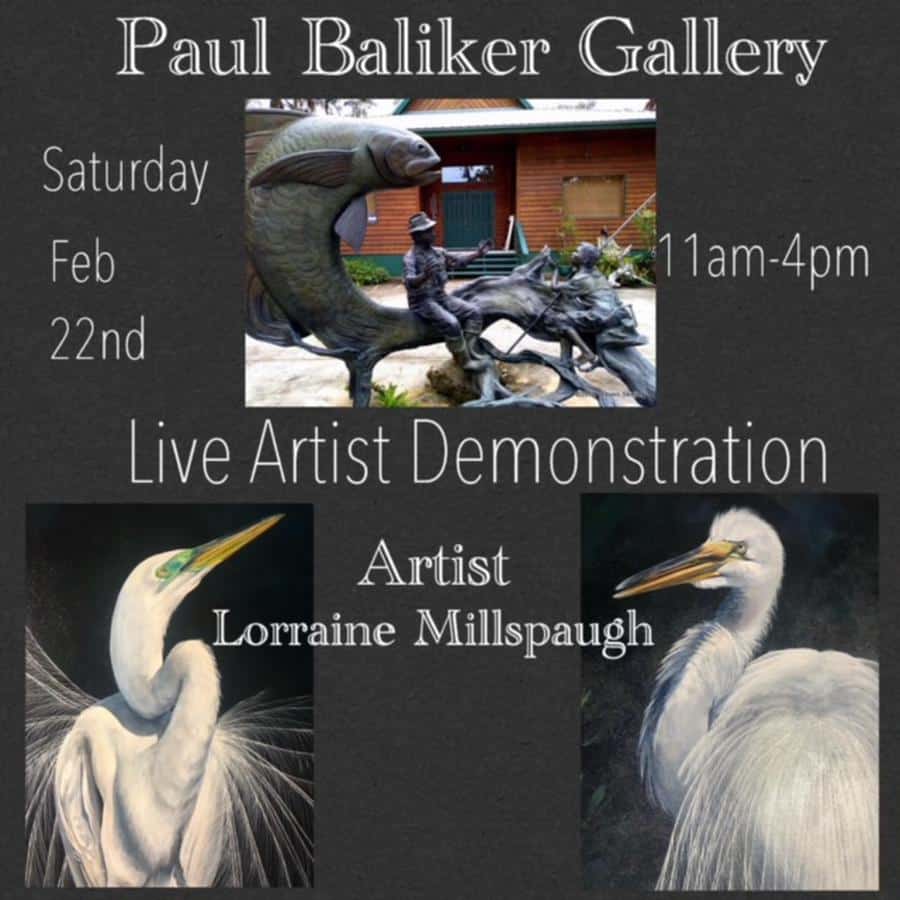 Is there anything else that you want to tell everyone?
Conservation is key. Protect our planet do your part to help the community keep our coastline pristine for generations to come.
How do you create emotion in your beautiful pieces?
Each piece has many layers of paint and glazes to create movement and lighting aspects. Each unique piece changes with lighting to give movement and drama.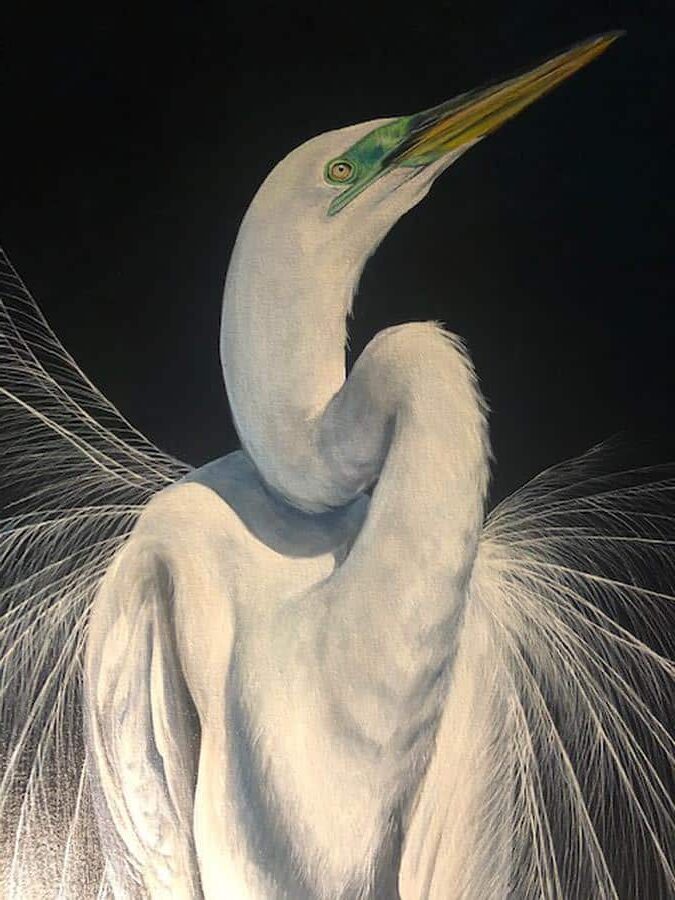 Do you paint from your own photography?
Yes, I spend countless hours around Florida taking photos of our beautiful coastal birds. Great white herons, Roseate Spoonbills, Blue Herons, and Snowy Egrets to name a few. The Saint Augustine alligator farm has an amazing Natural Rookery. These Coastal Birds nest from Feb-June it's a sight to see! I also like to go to Animal Kingdom for my photoshoots of Macaws.
Do you teach Art?
Yes I do private instruction