Reading Time:
2
minutes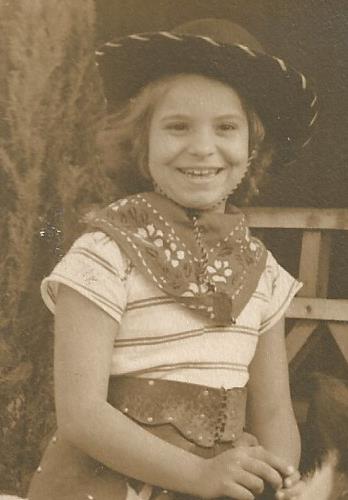 This memoir tells the story of my all-time favorite childhood gift and the unselfish joy of sharing it with a special boy.
LUCY GIARDINO CORTESE
He was the gift that every little girl longs for…her very own pony. Whitey came
into my life at an early age. The elegant horse was my first birthday surprise.
I was much too young then to understand the significance of this generous present
or how he would touch my life.
Whitey was a small horse, just the right size for a young child. In the early years I stood
on a box to mount him. By age five I could boost my body up, grab his reins and
ride off into the Western sunset. My scarlet cowgirl outfit and ten-gallon hat
fashionably matched his red saddle.  Proud
and bold, my new identity evolved.
Roy Roger's adopted daughter. Annie Oakley's
rival sharpshooter. Little Joe Cartwright's girlfriend on the Ponderosa Ranch. Sidekick
of the Lone Ranger.
My loyal steed was my unicorn. Whitey flew me to exotic places, both real and
imagined. We travelled to the pyramids of Egypt, Great Wall of China and Mount
Fuji. I befriended Geisha girls, Eskimos, Mayan princesses and Pygmies. Local trips
around town were equally magical. Journeys along sandy beaches or through
pristine woods opened my mind and expanded my horizons.
With an unselfish heart, I allowed selected folks to ride Whitey: siblings, cousins
and best friends. Over the years, nieces and nephews and my own children shared
the joy. My aging pony provided short jaunts for them, but he and I understood
that he was mine alone.
A favorite companion. A trusted confidant. Whitey and me–the two amigos.
My gentle pony and I shared a lifetime of friendship. Jobs, marriage and life
changes brought fifteen moves around the country. I never left Whitey behind. Difficult
to find a place to board him, creative stables were conceived near every new
residence.
We grew up together. We grew old together. I dreaded the day we would have to
part.
At last the fateful event arrived. I tied an enormous bow around the old boy's neck.
The red saddle now faded and cracked; the white coat worn to a dingy grey. Tears
filled my eyes and I think I saw moisture around his sad brown ones. Could
anyone possibly love him as much?
"Whitey, meet your new master." I handed him over.
With his owner secure in the saddle, my pony began to move. Slowly at first, then
faster and faster. Rocking. Rocking. Rocking my darling grandson into the enchantment
of childhood.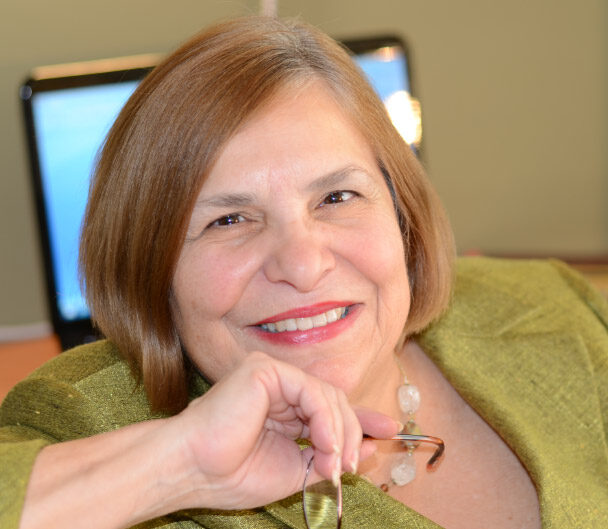 Living my personal mission statement, "Each One, Teach One," my greatest blessing is being the mother of two, grandmother of three and a lifelong educator. A graduate of UF and UNF, I am the former principal of St. Paul's Catholic School in Jacksonville Beach, Florida and executive director of Tree Hill Nature Center in Jacksonville.
Since retirement my avocation is now my vocation – freelance writing. The technical writing of past professional life evolved into more creative genres of poetry, short fiction and memoir. My goal is to invoke the entire spectrum of human emotions in my reader: longing to laughter, pain to promise, despair to discernment.