Reading Time:
2
minutes
Featured Artist: Terry Dostalik
If you have ever stumbled upon a beautiful hand painted rock at our beaches area, there is a huge possibility it was one of Terry's! I always try and keep an eye out for one of her mini pieces of artwork and I know my kids certainly do. They bring a smile to people's faces when they find them and our community is thankful of you. You can follow Terry on Instagram @rockingthebeach.
Here's a little more about our featured artist…
Why do you do what you do?
Because I can't stop. A healthy addiction, I'd like to think. Incredibly fulfilling!
Where is your work space and what brings out your creativity?
My back outside deck. It can be challenging in rough weather! Also, I have a tiny space inside. Color brings out creativity, as well as nature.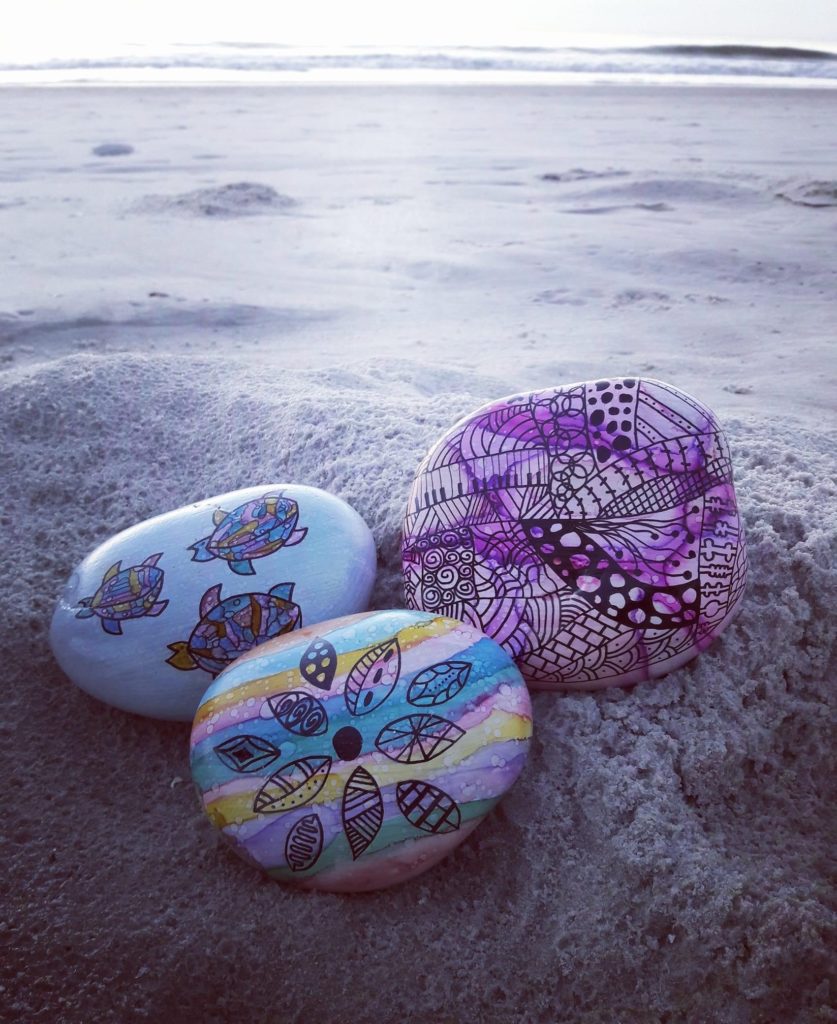 Do you have a favorite piece you'd like to talk about?
Not especially. Family commissions are always meaningful and whimsical animals – "kids rocks" are the most fun!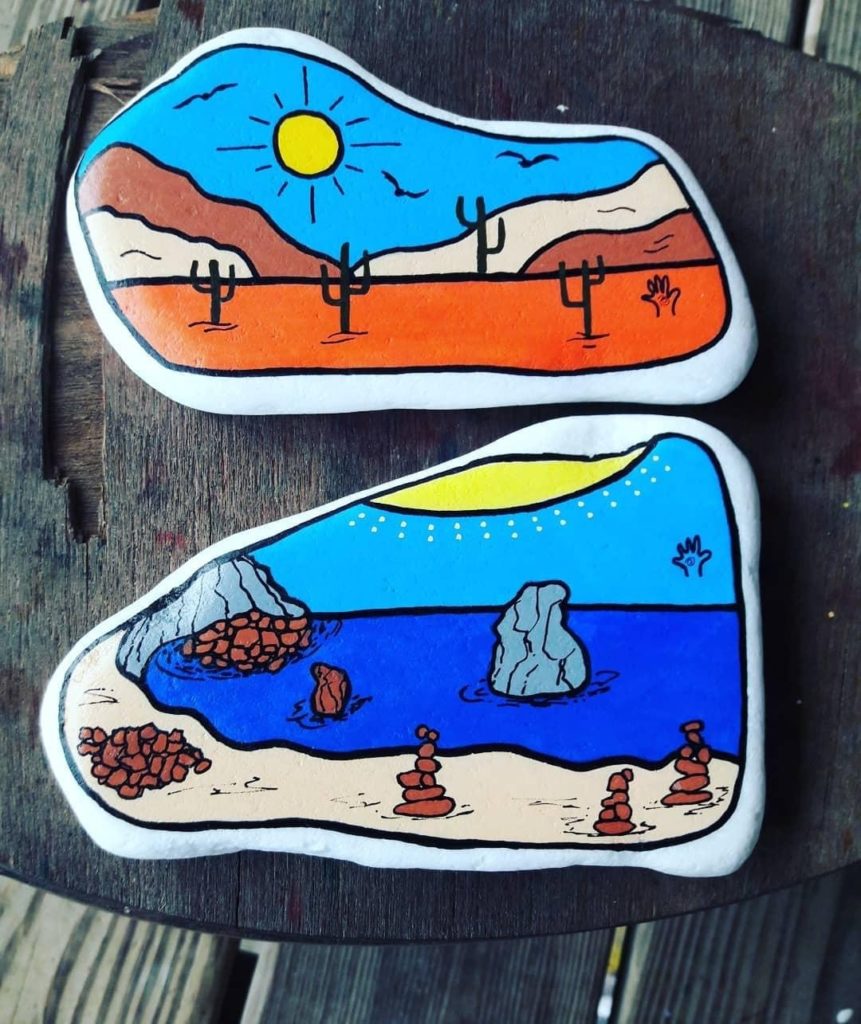 How is your personality reflected in your work?
It's conflictual! I lean toward the abstract and lots of colors but love drawing meticulous lines and geometric shapes.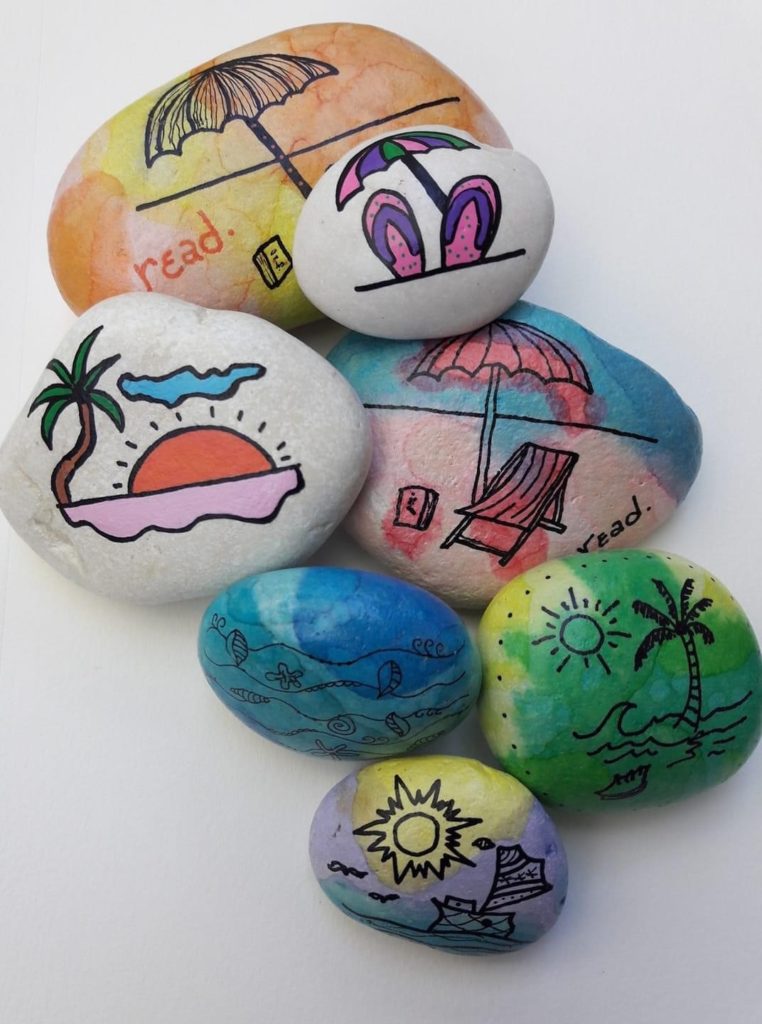 How do you overcome creative blocks?
There aren't any, really. Since, I work "small", every rock is available for something different and often new. I can always switch to Art-o-mat for a change of pace.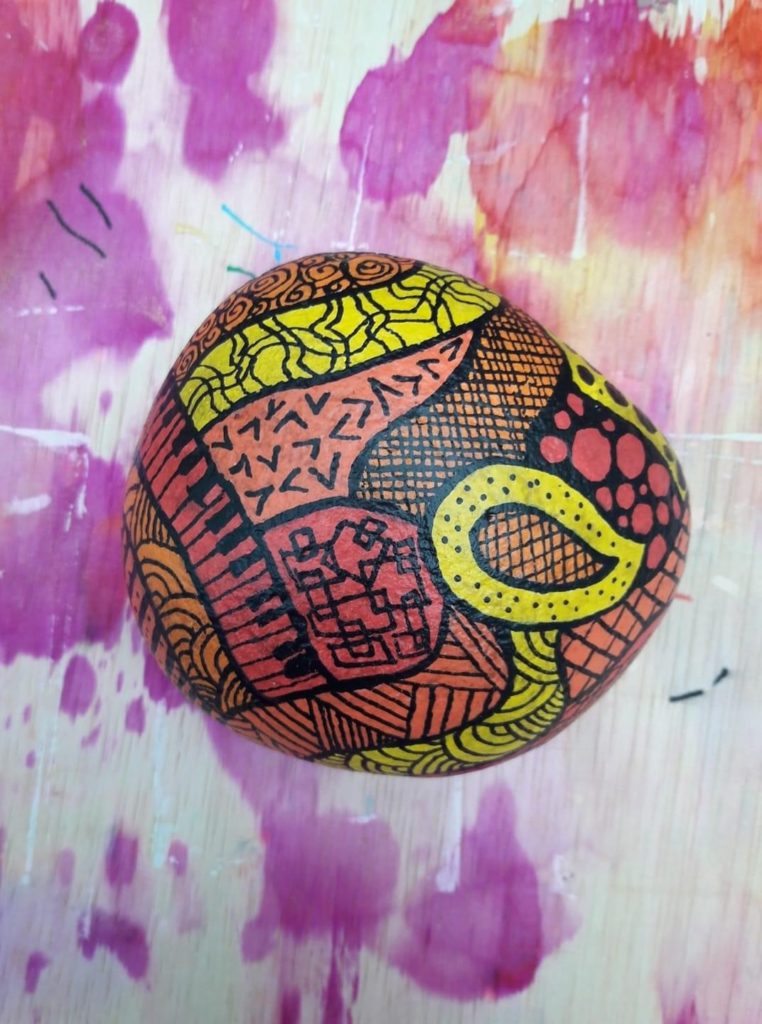 Are there any spaces or designers that have inspired or influenced you?
I started with acrylic collage and mixed media 5 plus years ago. I've read every art book at the beaches library there is to read! When I switched to rocks, I joined several groups and Instagram and they were all great influencers. Many painters in the Middle East area are wonderful…and they don't have to buy their rocks.
Please come see our Featured Artist and 90+ other vendors at The Atlantic Beach Arts Market located at 1805 Mayport Rd. Open everyday 10:00 a.m. – 5:00 p.m.
Much Love,
Ame Cowan
Jacksonville native, local artist/art lover who has found her voice through promoting other local artists. Avid traveler but my heart and soul lies within the First Coast.