Food for their Bellies, Books for their Brains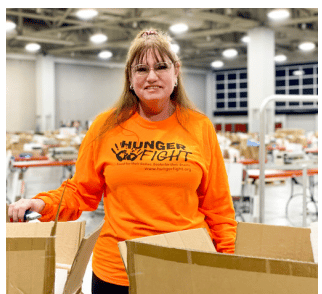 Thanks for your time Sherri. So tell us in what part of the First Coast do you reside now and how long have you lived there?
I live in the San Marco area of Jacksonville. I was born and raised here in Jacksonville, so the First Coast has always been my home.
When was your NFP started? Who does your NFP serve and where?
Hunger Fight was established in November of 2012. We serve children, families, and seniors in and around our communities that face hunger, food insecurity, and/or illiteracy. We target Title-One students utilizing backpack feeding programs and families through our collaborations with various food pantries and other organizations. Our programs try to focus on low-income, high-risk areas considered food and book deserts.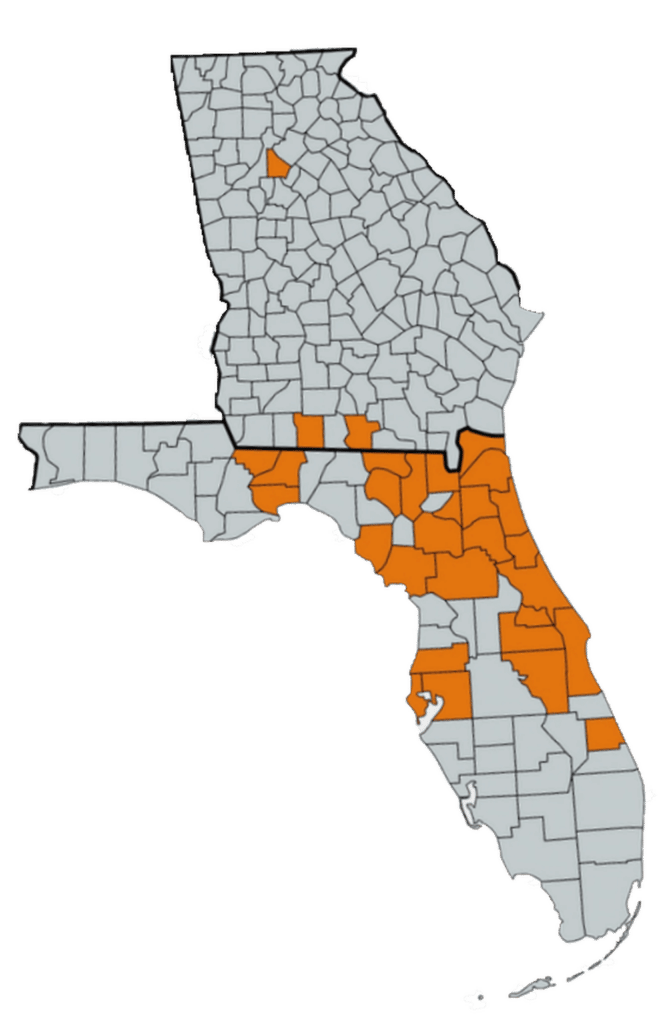 Why was this NFP started and who and how does it benefit?
Hunger Fight was started to address the issue of hunger and food insecurity plaguing so many students and families here in Northeast Florida. We provide our shelf-stable meal pouches to those facing hunger and food insecurity at no cost to them. We do our best to use whatever avenues necessary to get our meals to those who need them most.
From the outset, what was your mission/vision?
Hunger Fight's mission has evolved some over the years but our core mission and vision have always been fighting to eradicate hunger in the communities we serve. EVERY child deserves to be well-fed and well-read.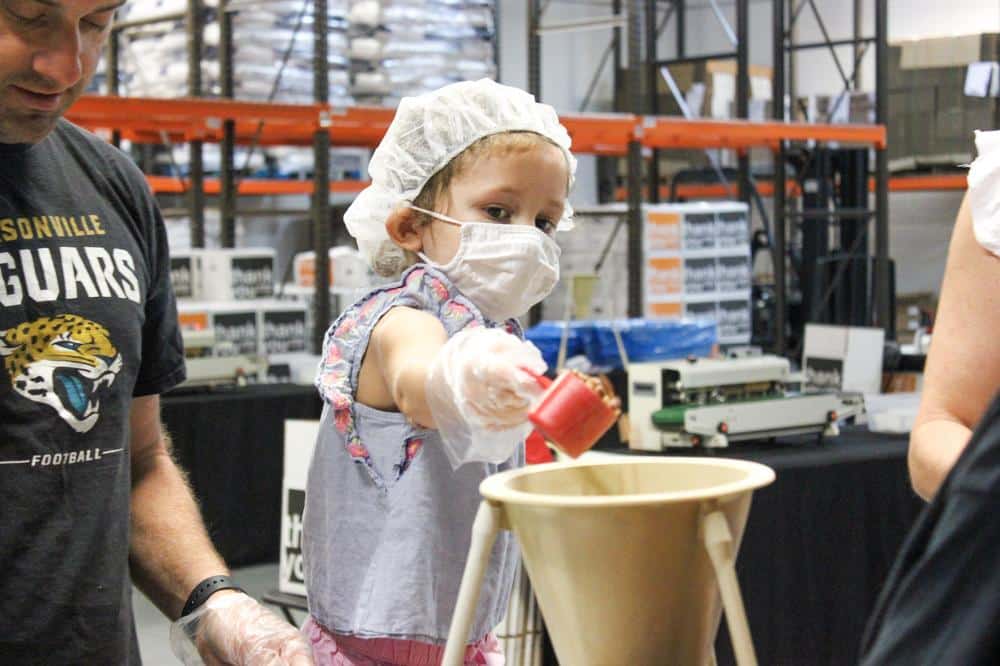 What percentage of the budget is dedicated directly to those who benefit (vs indirect costs)?
We are proud to keep our overhead costs under 12%, so 88% of our budget is dedicated to our programs.
Who are your main sponsors, grants, and supporters and what kind of community support do you receive (in kind, etc)
Oh man, we are so lucky to have the kind of support we have from our community partners. Our Legacy Partner, Fresh Jax, our Heritage Partner, North Florida Pediatrics, and our Platinum Partner, Asbury Automotive, are by our side every step of the way. Some of our other amazing community partners include the North Florida Association of Realtors, Whataburger, Arby's, Publix Charities, Landsouth Construction, RF Smart, CSI Companies, and the Jim Moran Foundation to name a few. I could go on and on. We have really been blessed.
How many employees (or volunteers) make it happen at Hunger Fight?
We have 8 individuals on staff and work with over 13,000 volunteers every year.
Can you share a few outcomes and a story of a participant that benefited?
One of my favorite testimonials is from Camry S. Floyd, Principal at Chattahoochee Elementary School who stated "Thank you, Hunger Fight, for sponsoring the students at Chattahoochee Elementary School this past school year. Our students live in an extremely underprivileged, underserved community and your contribution was so important to ensure that they were able to have nutritious meals outside the provisions of the school food program. Our school had an incredible year, certainly due largely in part to the fact that our students were well-fed and able to focus. We have enjoyed partnerships with multiple agencies and our 3rd-grade reading proficiency increased from 14% in 2021 to 37% in 2022. We have a lot of work to do, but partners like you, who remove such critical considerations as hunger from our school community, make all the difference. I hope that we can continue this partnership for years to come."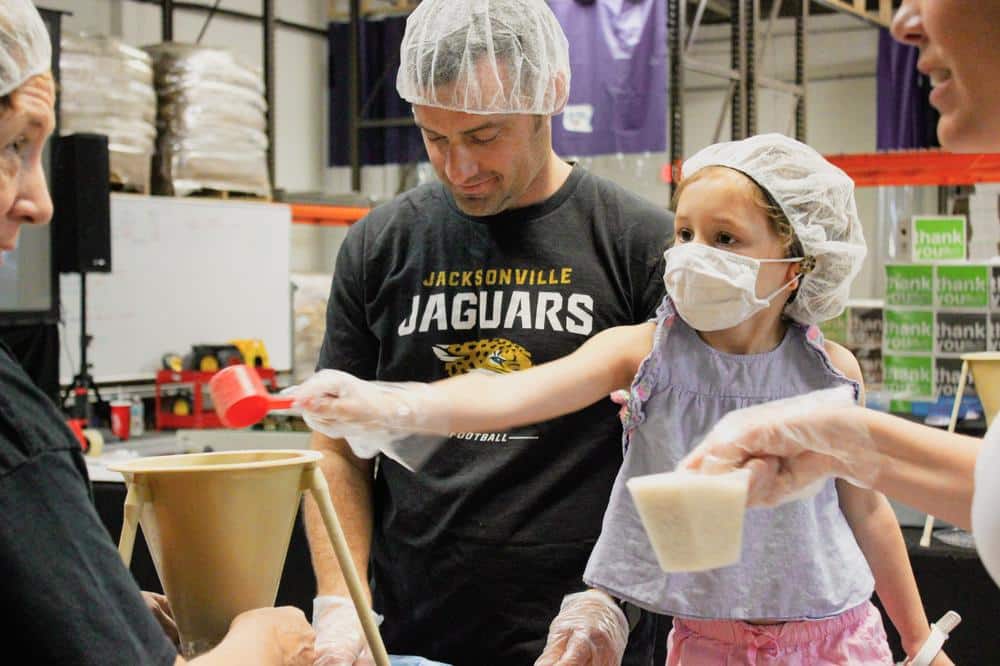 How has Covid affected your NFP?
When COVID-19 was at its prime and social distancing was recommended across the board, we had a lot of challenges facilitating our meal-packing events. Most businesses and organizations were not allowing their staff to all be in one place together. Also, financially, many companies and organizations were struggling to keep their doors open, which made funding packing events impossible. Unfortunately, COVID only increased the need for our meals so the challenges we faced in getting our meals packed were extremely stressful.
How do you advertise your NFP?
Hunger Fight utilizes social media, word of mouth, email, and text advertising. We also have area development directors whose whole job is to reach out to businesses and organizations to educate them about the need and our mission, and to try to get them involved.
What would it be if you could offer one piece of advice for someone who's just starting an NFP?
"Don't give up!" It can be challenging at times but totally worth it.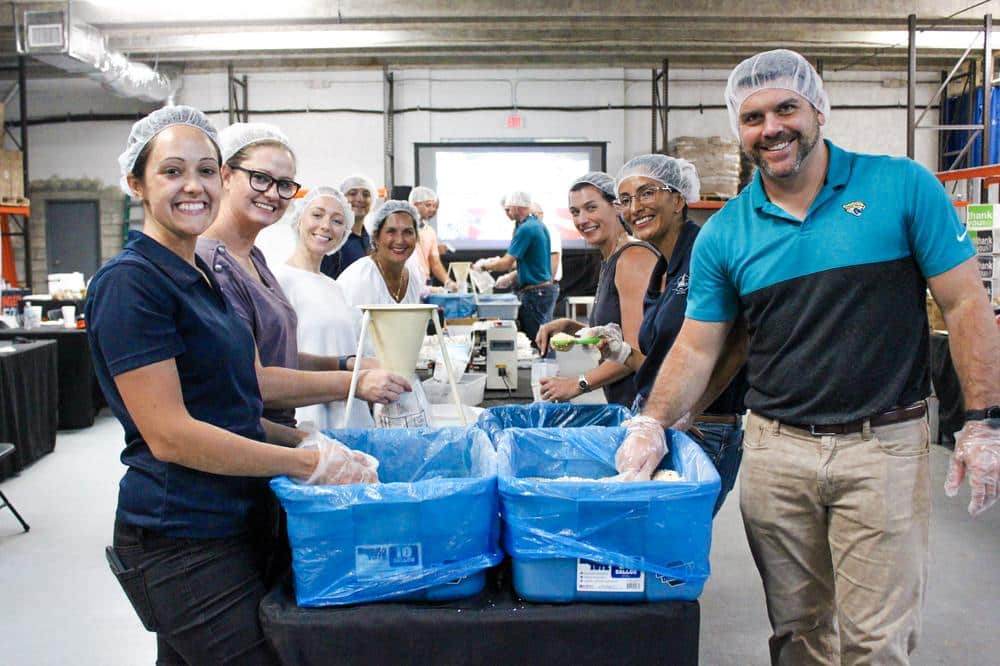 Personal hobbies or interests? Family?
I enjoy woodworking and hanging out by the pool. I adore my dog, Brodie. I spend as much time as I can with my husband, mom, brother, son, daughter, and grandchildren.
What's the best thing for you about living on the First Coast?
The best thing for me about living on the First Coast is the weather. I love the sunshine and do not love the cold.
Where and how can folks learn more about your NFP? Links to your website?
Please check out www.hungerfight.org to learn more about our programs and how to get involved.
Is there anything else that you want to tell everyone reading this?
Just that it is very rewarding to help those less fortunate in whatever way you are able.