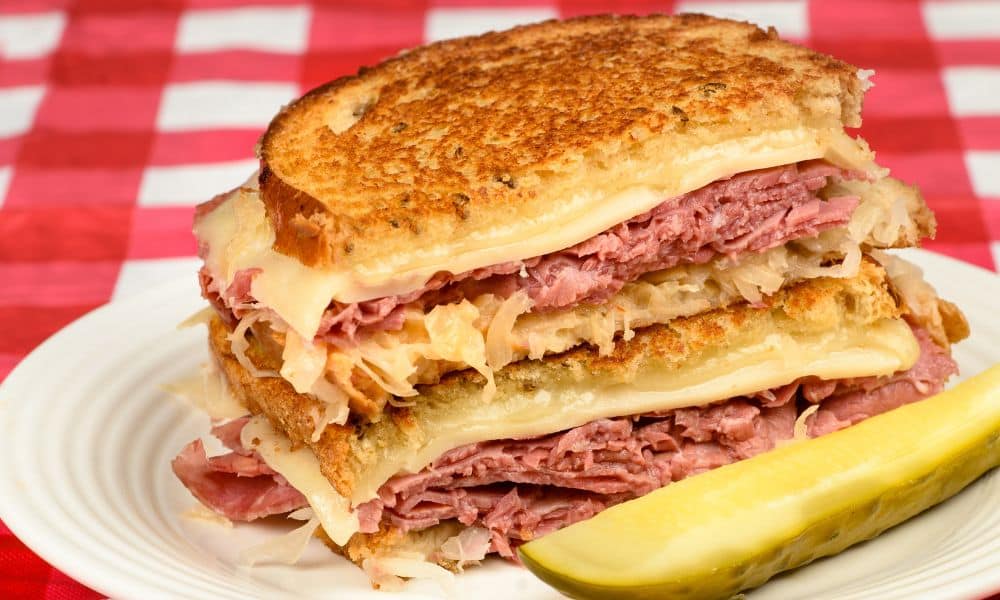 What is it about corned beef that elevates its stature to the level of an Oscar winning musical performance? What is it exactly that makes it so consistently crave-worthy and satisfying?
In the 1965 film "The Sound of Music," Maria (played by Julie Andrews) sings about "raindrops on roses and whiskers on kittens" as some of her favorite things. When I sing the song, the tune is the same but my favorite things include (c'mon, sing it with me) "thinly sliced corned beef on rye bread with car'way."
From a historical perspective, corned beef (salt-cured beef) has been around for a long time in many cultures. While Britain and Ireland played a significant role in its popularity, the corned beef that's the hero of this story became popular in the United States in the 19th and 20th centuries in New York's densely populated Jewish communities. At that time, it was prepared by kosher butchers using brisket that would be cured with salt (corns), sugar, spices, garlic and herbs before cooking. In some cases, the same brisket would be cured and smoked, giving rise to pastrami.
My earliest memory goes back to a deli encounter at a time when a half sandwich of corned beef on rye with mustard was all I could handle. What impressed me the most was the way the meat was piled high between two slices of rye bread (with caraway seeds, of course). This was nothing like the flat cheese or PB&J sandwiches I was used to at home. Then there was the way in which the texture and flavor of the thinly sliced meat contrasted with the bread and mustard. One bite and I was in heaven.
It's important to remember that, when I was a kid, I could barely wrap my mouth around what seemed like a beast of a sandwich. Jumping ahead about 20 years, I would discover (and continue to find) true bliss from oversized triple deckers loaded with corned beef, coleslaw, Swiss cheese, chopped liver, mustard and Russian dressing. If you can imagine the way a shark rolls its eyes before taking a bite, that would be me with one of these corned beef goliaths. Of course, my adult mouth cannot open as wide as a shark, making these mammoth creations unwieldy for sure and a challenge to get past my lips.
As a die-hard fan, I believe the best corned beef still comes from the lower east side of New York. While I've mourned the loss of so many of the great New York delis (Carnegie and Stage most recently) there are noteworthy kosher (adhering to kosher laws) and kosher-style delis (non-kosher foods are on their menus) still in operation. In New York, you'll want to check out Katz's (since 1888), 2nd Ave Deli (since 1954) and Sarge's (since 1964) that are maintaining the culinary tradition with aplomb. Manny's, a Chicago institution since 1942, is a fierce contender. So is Attman's (since 1915), the lone survivor on downtown Baltimore's celebrated (but mostly abandoned) Corned Beef Row. Needless to say, whenever I visit these cities, these are the places that I eagerly seek out.
If your appetite is as voracious as mine, here are a few noteworthy corned beef creations that merit attention. Of course, after the meal, you'll need some belt loosening and perhaps even a nap.

Katz's Delicatessen
There is no one item on their menu that ranks higher than others. Order one of everything, mix and match, eat your fill, and roll out happy.

2nd Ave Deli
ROYAL 2ND AVENUE – a sandwich containing everything but the kitchen sink.

Sarge's
THE MONSTER – thick sliced rye bread, with corned beef, pastrami, roast beef, fresh turkey, salami, sliced tomato, lettuce, cole slaw & russian dressing.

Manny's
THE CHAZZER – corned beef and pastrami piled high on rye with cole slaw and muenster cheese and a side of 1,000 island dressing.

Attman's Delicatessen
"THE ORIGINAL" CLOAK AND DAGGER – Corned beef, coleslaw, russian dressing.
About the Author
Latest Posts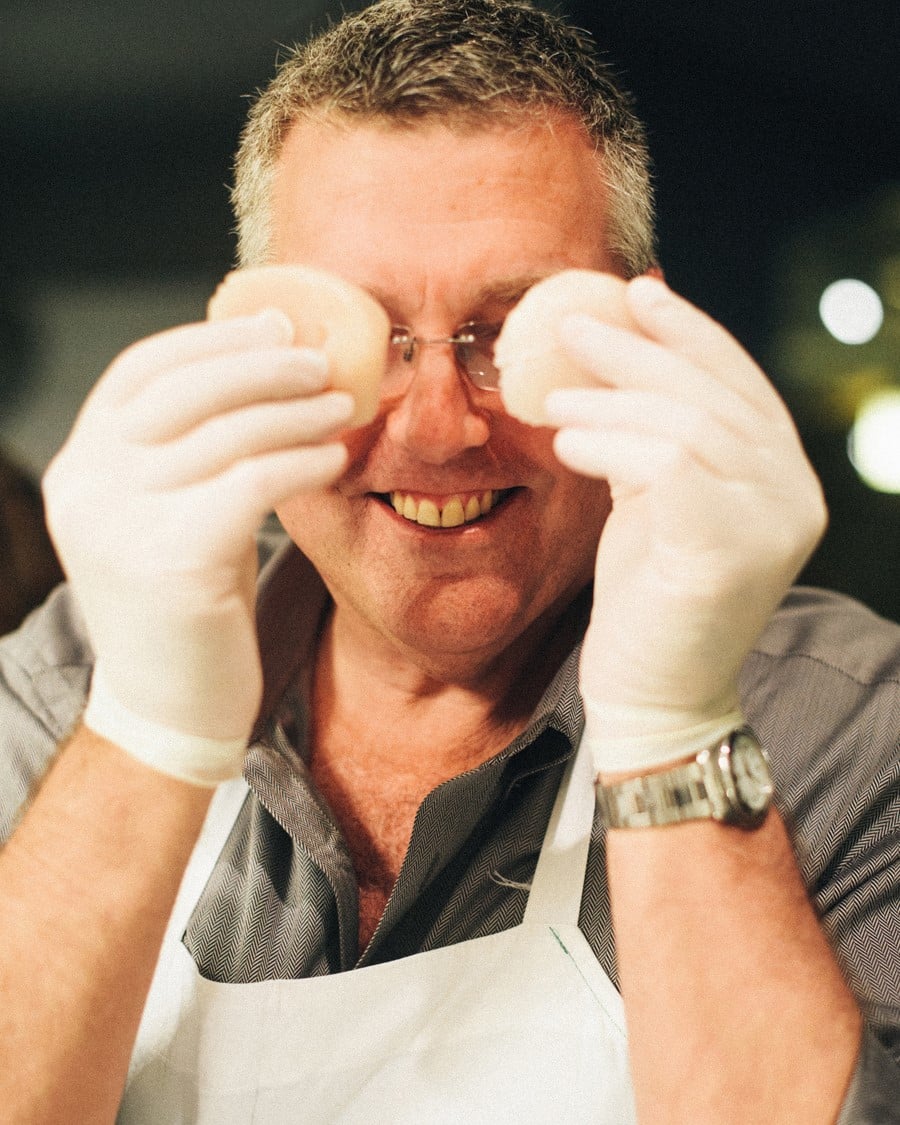 Jeffrey Spear is the President & Creative Director at Studio Spear, a global branding agency working exclusively with food and consumer lifestyle products and services. His creative and strategic leadership accounts for Studio Spear's successes, numerous industry related awards and stellar reputation. With client engagements on every continent except Antarctica and more than 40 years in operation, Spear applies his strategic and creative skills to a variety of branding and growth-oriented activities.
On a culinary note, Spear has obtained training from professional cooking schools in Australia and the United States. He is an accomplished trade journalist and food writer, providing recipes, stories and industry insights to a variety of trade and consumer publications. Jeffrey has also produced three cookbooks "Yum: Tasty Recipes from Culinary Greats," "The First Coast Heritage Cookbook," and "My Life in Gluttony: A Culinary Adventure."